Do not miss it…
We have made a selection of the most successful publications, news and calls from our website from the Spanish and English version, from last week. Choosing is not always a simple task and more if there is a great variety. That is why the European Documentation Center of Almería provides you with access to publications, news and calls offering you the possibility of consulting by sections and thematic blocks.
Do you want to know the most popular post? Here are the results:
SPANISH
MOST CONSULTED DOCUMENTS
The interest of our readers in Spanish is very varied, as in the first positions we find publications in the areas of law, research and food security.
MOST POPULAR NEWS
As for the most visited news, we find that our users have been interested in the results of the European elections and the use of ICT in the Member States, without leaving behind the concern for the environment. Here are the first three:
MOST POPULAR CALLS
There is no doubt that young people are the protagonists of this space. Volunteering and the development of a social projection work has a great importance among students and young people with disinterested social concerns. The values of coexistence, tolerance, solidarity, participation or intercultural respect are manifested in these calls that enjoy great popularity among our users.
ENGLISH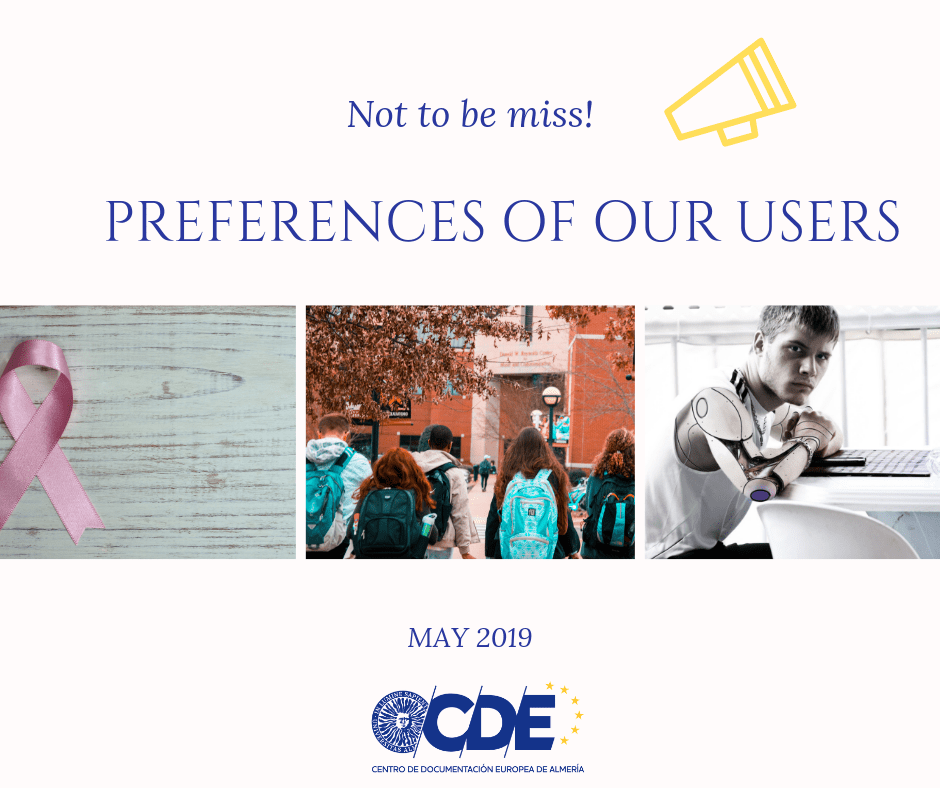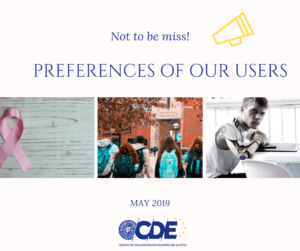 MOST POPULAR NEWS
As for the most consulted news on the English website, we observe that users share some of the preferences with users of the Spanish website, although they are also concerned about specific issues such as the fight against cancer.
As we can see, English-speaking users show preferences towards the topics of digitalization, health and higher education, among others.
MOST CONSULTED CALLS
Finally, as far as the English website is concerned, we observe that the most frequently consulted calls are for innovation competitions for young people, humanitarian aid campaigns and European projects in the field of law, among many others.
Whatever your preferences, you can find publications, news and announcements on a wide range of topics on our website in Spanish and English.
As always, the whole team would like to thank those of you who accompany us every day and those of you who are about to do so!
GENERAL RESULTS
During the month of May, the countries that have visited our website the most, both in its Spanish and English versions, have been:
Spain                                             6. The Netherlands
Mexico                                          7. United Kingdom
Peru                                              8. France
United Kingdom                        9. Bolivia
Netherlands                               10. Brazil
According to the study of our statistics, the month of May shows a significant increase in all general variables:
Users: 3.040
Page views: 8.371
Sessions: 3.580