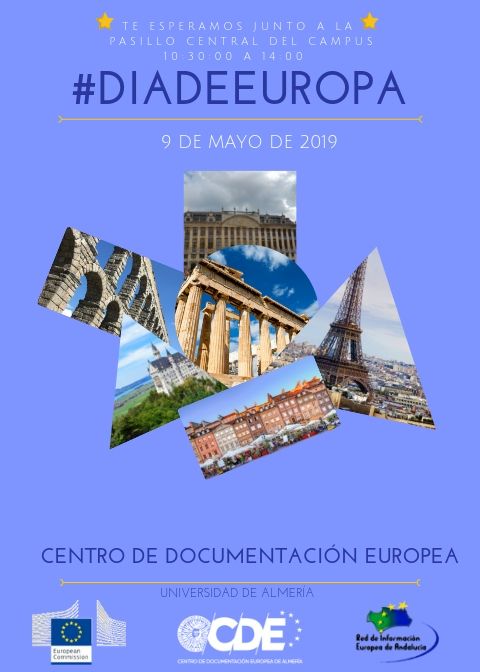 On May 9, Europe's Day will be celebrated with various institutional events in all the Member States. This anniversary, the anniversary of the Robert Schuman Declaration, celebrates peace and unity on the European continent. Schuman's proposal is considered the beginning of what is now the European Union and since then there are acts of celebration every May 9.
The European Documentation Center of the University of Almería will commemorate the day with the celebration of the following activity:
Title of the activity
May 9th "Europe's Day"
Date
May 9
Address of the activity
Central Hall, University Campus, next to the Humanities cafeteria
Time
10:30 am-14:00 pm
Description of the activity
Deployment of a stand on the campus of the University, which will provide information material and documentation to the entire academic community. We will also carry out thematic mini-games about the European Union among the attending public and a merchandising draw of the European Documentation Center of Almería. This activity will have the collaboration of several student associations, such as the Erasmus Student Network (ESN) of Almeria, the Delegation of Students of Economic Sciences, Delegation of the Faculty of Law, among others, of the UAL. The event will be covered by Radio UAL, which will interview attendees and inform about the origins and curiosities of Europe Day.
We wait for you!
#Europesday