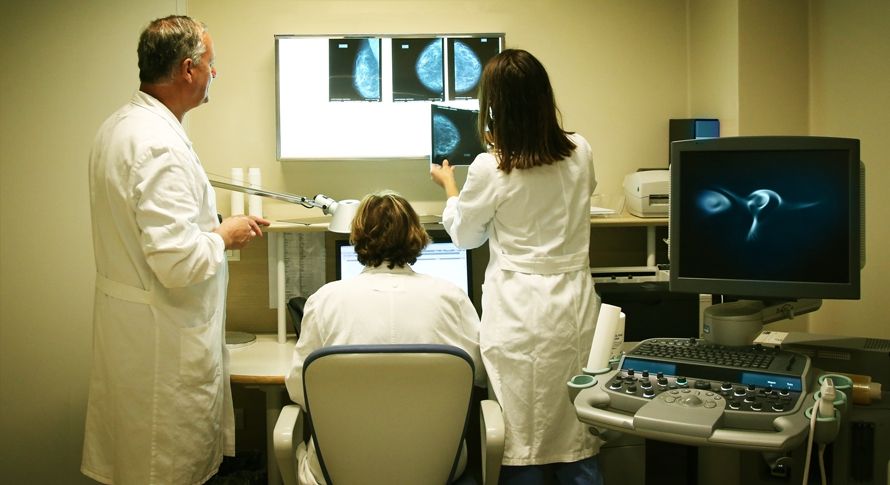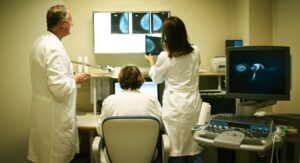 Breast cancer has been a primary focus of EU policy initiatives and research funding. In a commitment to patient-centred care, the EU is overseeing the creation of Breast Units throughout Europe, specialising in all aspects from diagnosis to treatment and reconstruction.
Steered by the EU's Joint Research Centre in Ispra, Italy, the European Commission Initiative on Breast Cancer (ECIBC) is developing comprehensive care guidelines. This should ensure consistently high-quality treatment across Europe. These cooperative activities show the EU's leadership in the fight against breast cancer and the benefits of coordinated action for the health of all European citizens.
Guidelines and training to support breast cancer care
The EU's Joint Research Centre in Ispra, Italy, is spearheading the fight against breast cancer. It coordinates the European Commission Initiative on Breast Cancer (ECIBC), a comprehensive project that involves 35 countries – the EU Member States, Iceland, the Republic of North Macedonia, Montenegro, Norway, Serbia, Switzerland and Turkey.
The ECIBC is drawing up EU-wide guidelines for medical specialists, patients and policy-makers that will include around 90 best practices and recommendations on practical issues such as how to plan and execute screening programmes, or which biopsy and tissue analysis techniques to apply on individual patients. This should universally improve treatment quality and provide a new reference point for practitioners. The ECIBC has also established training requirements for the healthcare professionals involved in the process, such as radiographers or radiologists.
By the end of 2019, the guidelines will be made available to all relevant medical staff and treatment centres in the participating countries. They also have access to a website which is regularly updated with new information, studies and analyses.
Breast Units: a successful cancer treatment model
Specialist units providing all-round breast cancer care brought about increases in survival rates 18% higher than those achieved by traditional treatment facilities during 1995-2000. This was confirmed in a study analysing the effect of the creation of multidisciplinary structures, such as Breast Units, on the survival prospects of treated patients, published in the BMJ (British Medical Journal) in 2012.
The EU launched its long-term commitment to centralising breast cancer care in Breast Units across Europe and establishing a quality certification scheme for screening and treatment facilities in 2006. This culminated in several policy initiatives and projects thanks to which patients enjoy access to fully equipped and quality-assured breast centres today.
Background information
1 in 8 women develops breast cancer at some point in her life
35 countries (both EU and not EU) are collaborating on the European Commission Initiative on Breast Cancer coordinated by the Joint Research Centre (JRC) in Ispra, together with Directorate General Health and Food Safety (DG SANTE)
The 5-year survival rate for patients treated in Breast Units is 18% higher
Further information