The EU Agency for Cybersecurity ENISA is stepping up its efforts to foster cybersecurity for Industry 4.0 by publishing a new paper on 'Challenges and Recommendations for Industry 4.0 Cybersecurity' .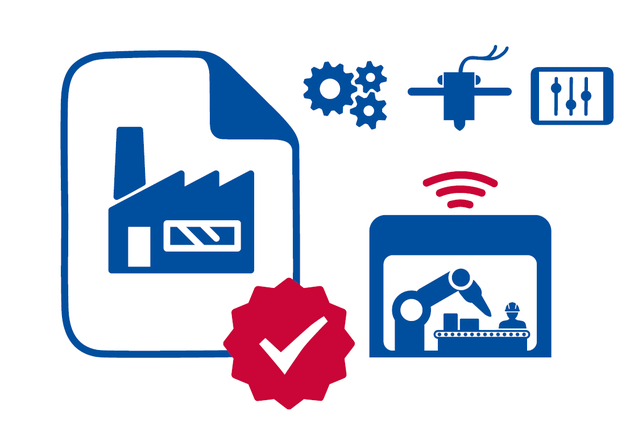 This work is following up on the recently published seminal study on 'Good Practices for Security of IoT in the context of Smart Manufacturing'.
ENISA follows a holistic and comprehensive approach to the issues related to cybersecurity in Industry 4.0. It identifies the main challenges of facing the adoption of security in Industry 4.0 and Industrial IoT associated with one of the following categories: people, processes, and technologies. For each challenge, concrete and actionable recommendations are provided.
Who can benefit from ENISA's work?
The adoption of the high-level recommendations proposed by ENISA aims at contributing to the enhancement of Industry 4.0 cybersecurity across the European Union and at laying the foundations for future developments.
ENISA lists high-level recommendations in order to facilitate the promotion and wider take-up of Industry 4.0 and relevant innovations in a secure manner. The recommendations are addressed to different key stakeholders groups, namely: Regulators; Industry 4.0 security experts; Industry 4.0 operators; Standardisation community; and Academia and research & development bodies.
Practical advice on Industry 4.0 cybersecurity
Key recommendations for the stakeholders:
Promote cross-functional knowledge on IT & OT security;
Clarify liability amongst industry 4.0 actors;
Foster economic and administrative incentives for industry 4.0 security;
Harmonise efforts on industry 4.0 security standards;
Secure supply chain management processes;
Establish industry 4.0 baseline for security interoperability;
Apply technical measures to ensure industry 4.0 security.
For the full report: Industry 4.0 – Cybersecurity Challenges and
ENISA has been building expertise in this area over the last years. ENISA's work has become a focal point for IoT and smart infrastructures cybersecurity, with the ENISA IoT Baseline Security study and the IoT and Smart Infrastructures tool standing out. In the future, ENISA will continue its efforts to support all relevant actors of the IoT and Industry 4.0 ecosystem.
Más información
Access the complete news
Report: Industry 4.0 – Cybersecurity Challenges and Recommendations
Document:"Good Practices for Security of IoT in the context of Smart Manufacturing'