What you can't miss …
We have carried out a selection of the documents, news and calls with more success of our web page in the month of September in both versions, Spanish and English. Choosing is not always an easy task and even more so if there is a great variety. For this reason, the European Documentation Centre in Almeria provides you with access to publications, news and calls for proposals, offering you the possibility of making queries in sections and thematic blocks.
Here you can find the results:
SPANISH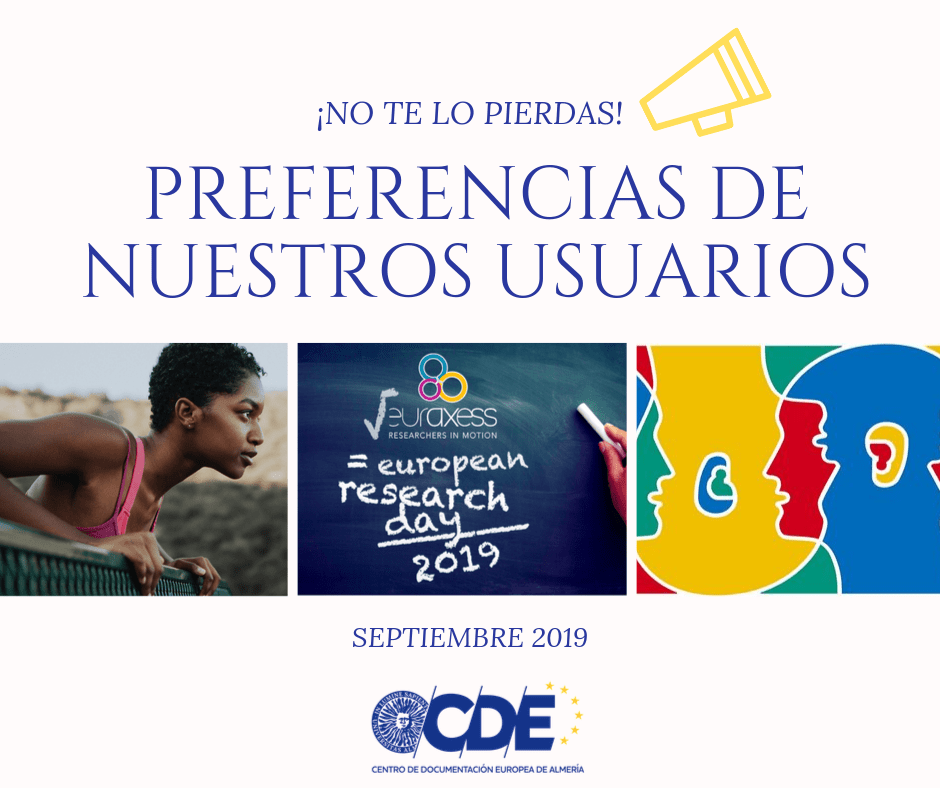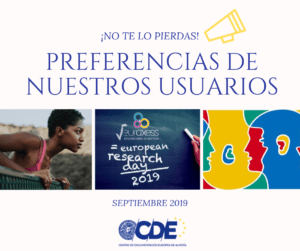 MOST VIEWED DOCUMENTS
The interests of our readers in Spanish are very varied, since we can find publications in the fields of languages, research, economy and law.
MOST VIEWED NEWS
Regarding the most visited news, we find that our users have shown an enormous interest in European events, terrorism and health and safety in Europe. Here you can find the top five:
MOST CONSULTED CALLS
This section is characterised by the great interest of our young users in remunerated internships in European institutions and bodies, as well as the interest in cultural competitions.
ENGLISH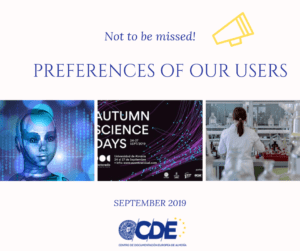 MOST VIEWED NEWS
With regards to the most consulted news on the English website, we observe that our users are concerned about specific issues such as agriculture, AI and the Single Market.
MOST CONSULTED CALLS
Finally,regarding the English website, we can observe that the most frequently consulted calls are similar to the most consulted in the Spanish website and they are related to European projects, and postdoctoral and PhD positions.
GENERAL RESULTS
During the month of September, the countries that have visited our website the most, —both the Spanish and English versions—, according to the number of users and permanence on the website, have been:
Spain                                                    6. Portugal
USA                                                       7. The United Kingdom
Peru                                                       8. Nicaragua
Germany                                               9. Switzerland
France                                                  10. Irland
Whatever your preferences are, you can find publications, news and calls on a wide range of topics on our website in both the Spanish and English version.
As always, the whole team would like to thank those of you who join us every day and those of you who are about to do so!