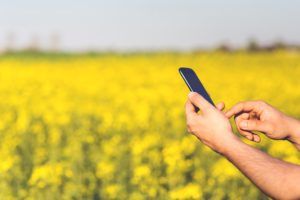 A fully funder 3-year PhD position jointly supported by the University of Tuscia (DAFNE Department) in Viterbo (Central Italy) and the Italian National Research Council (CNR) Institute of Methodologies for Environmental Analysis (IMAA) in Rome is offered.
The goal of the research that will be carried out by the candidate is the use of models for retrieving crop biophysical variables and topsoil properties from optical satellite data: PRISMA (the hyperspectral mission of the Italian Space Agency ASI) and Sentinel-2 (Copernicus).
Eligibility criteria
Master level degree already completed by the submission date and successful completion of the selection procedure carried out by the PhD commission at the University of Tuscia.
Research Fields
Agricultural sciences; 
Agronomics; 
Agricultural sciences; 
Soil science; 
Environmental science; 
Earth science; 
Geosciences; 
Technology
 › 
Remote sensing
Organisation
University of Tuscia / CNR- IMAA (Rome)
Dead line
1 November 2019
For more information