Do not miss it…
We have made a selection of the most successful publications, news and calls from our website from the Spanish and English version, from last week. Choosing is not always a simple task and more if there is a great variety. That is why the European Documentation Center of Almería provides you with access to publications, news and calls offering you the possibility of consulting by sections and thematic blocks.
Do you want to know the most popular post? Here are the results:
SPANISH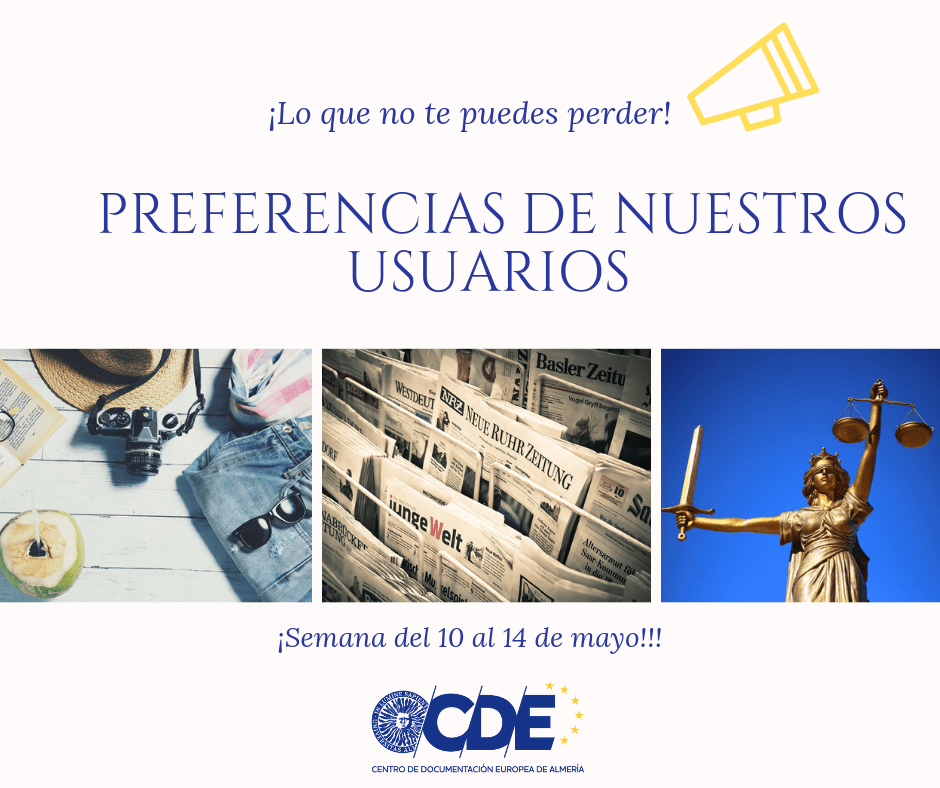 MOST CONSULTED DOCUMENTS
The interest of our readers in Spanish is very varied, since in the first positions we find publications in the field of law and the tourism sector and research.
Reglamento(UE) 2019/880 del Parlamento Europeo y del Consejo, de 17 de abril de 2019, relativo a la introducción y la importación de bienes culturales
El Sistema Europeo de Indicadores Turísticos
Horizon 2020 Policy Support Facility: More value and impact from science and innovation policy
Forcadell I Lluis and others v. Spain. Demanda no 75147/17 [traducción al español] por el Ministerio de Justicia
The Green Golden Rule: Habit and anticipation of future consumption
MOST POPULAR NEWS
As for the most visited news, we find that our users have been interested in the quality of European waters and the use of ICTs in the Member States, without leaving behind the concern for respect for human rights. Here are the first three:
Más del 85 % de las zonas de baño de Europa han sido calificadas como excelentes por la calidad del agua
Declaración conjunta con motivo del Día Mundial contra el Trabajo Infantil
Informe DESI: las inversiones selectivas y las políticas digitales sólidas impulsan los resultados de los Estados miembros
MOST POPULAR CALLS
There is no doubt that young people are the protagonists of this space. Volunteering and the development of a social projection work has a great importance among students and young people with disinterested social concerns. The values of coexistence, tolerance, solidarity, participation or intercultural respect are manifested in these calls that enjoy great popularity among our users.
Prácticas en la Autoridad Europea de Seguridad Alimentaria (EFSA)
Concurso internacional de ensayos para jóvenes
Concurso mundial de videos juveniles sobre el cambio climático
ENGLISH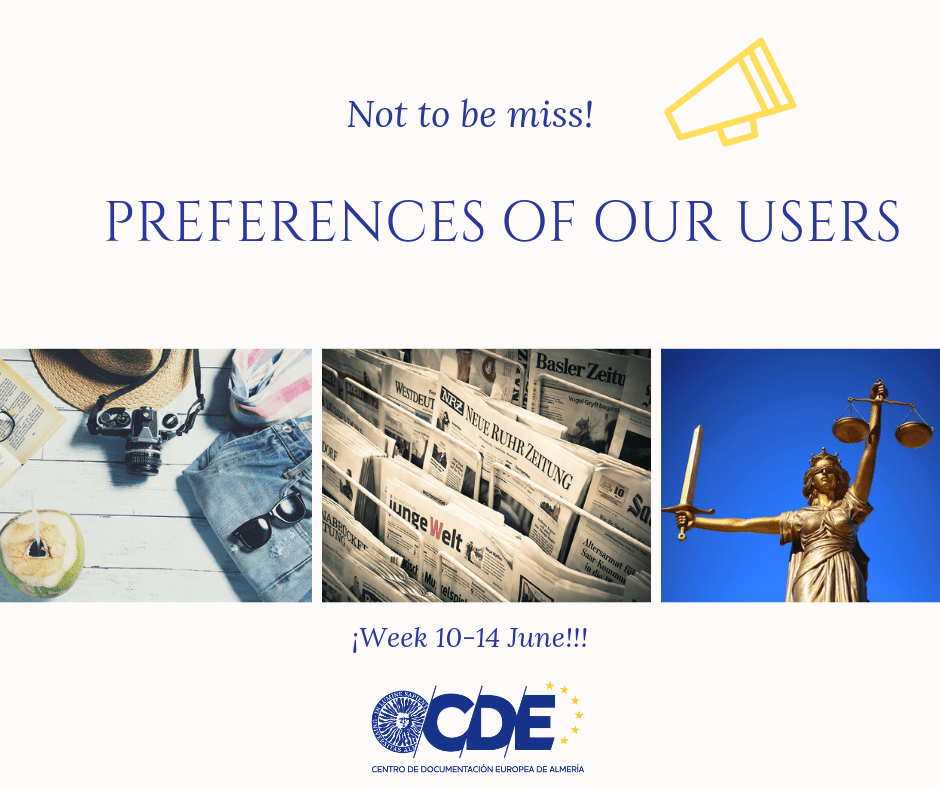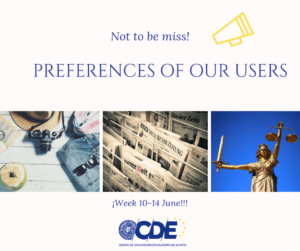 MOST POPUALR NEWS
As for the most consulted current affairs on the English website, we observe that users share some of the preferences with users of the Spanish website, although they are also concerned about specific issues such as Brexit.
Joint Statement on the occasion of the World Day against Child Labour
Barcelona, one of the eight cities chosen to host a world-class supercomputer
'No-deal' Brexit: European Commission takes stock of preparations ahead of the June European Council (Article 50)
As we can see, English-speaking users show preferences towards human rights, digitisation and community issues, among others.
MOST CONSULTED CALLS
Finally, as far as the English website is concerned, we observe that the most consulted calls correspond to internships for students, scholarships for researchers and European environmental projects.
Internships at EUROPOL – European Police Office
LIFE: Environmental governance & information
Summer School "The Protection of Fundamental Rights in Europe"
Whatever your preferences, you can find publications, news and announcements on a wide range of topics on our website in Spanish and English.
As always, the whole team would like to thank those of you who accompany us every day and those of you who are about to do so!