On April 20, Luis Planas took part in a videoconference between the Ministers of Agriculture of Southern Europe – Greece, Italy, Portugal and Spain – and representatives of FAO to discuss the risks and solutions to the impact of the Ukrainian invasion on the agri-food systems of Southern Europe and the world as a whole.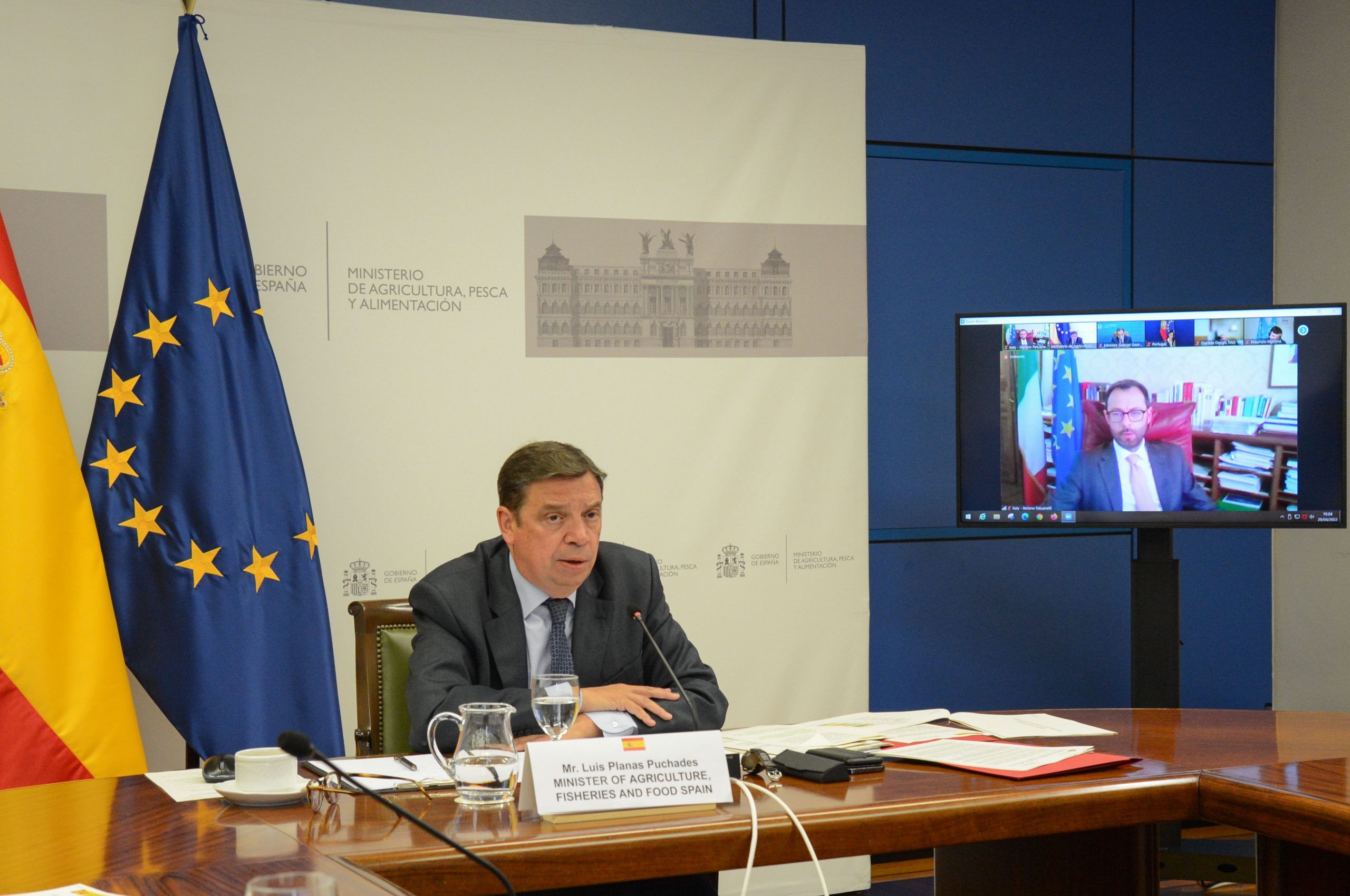 Minister Planas referred to the recent increase in world food prices as one of the effects caused by the war unleashed by the Russian invasion of Ukraine. According to data on FAO's own latest Food Price Index Report, food prices reached another record high in March with a rise of 12.6% over the previous month.
"These price increases not only have an impact on trade, but also on the ability of people in many regions of the world to access basic foodstuffs or the inputs needed to generate their own supplies," Planas warned. This is, therefore, a consequence that affects food security and nutrition around the world, particularly in vulnerable countries and populations.
Planas recalled that the European Union must guarantee affordable food prices for all EU citizens; help cover the food needs of Ukraine and also of developing countries; and avoid food waste -Spain has been working for months on the future law to prevent food losses and waste-.
Planas pointed to the communication "Ensuring food security and strengthening the resilience of food systems" approved by the European Commission as a good starting point for working together to face the challenges of the present and the near future. The objectives of food security require an effort by the European Union to maintain the activity of the Community's productive fabric.
More information: Ministry of Agriculture, Fisheries and Food