The new Security and Defence No. 5 is now available!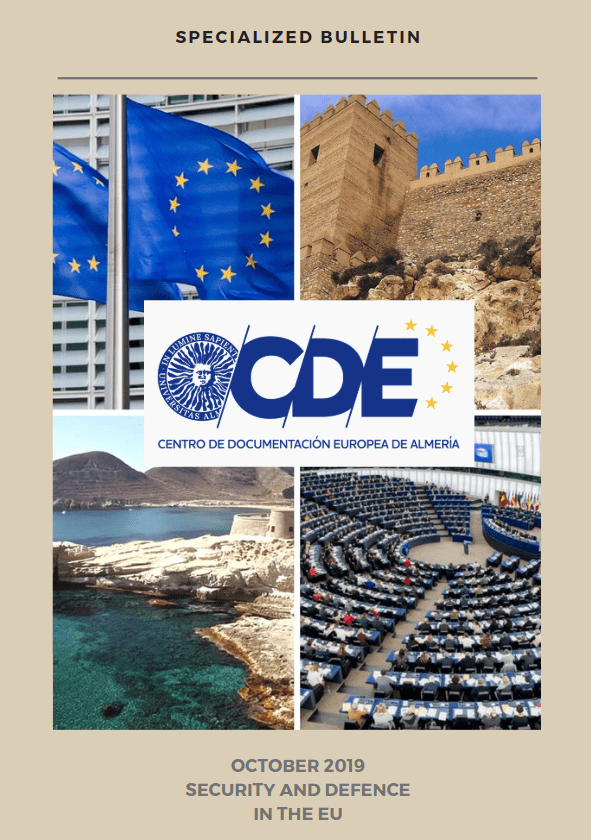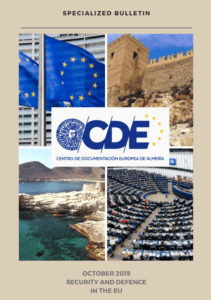 This bulletin summarises all the European Union's activity in the field of Security and Defence in recent months. The bulletin is structured into News; Infographies; Documentation; and finally Magazines and Media Collection.
In this September edition, we can highlight news such as Development of Multinational Helicopter Training Centre moves ahead; The EU steps up support to prevent violent extremism and radicalisation in Central Asia or European Cybersecurity Month.
Below, you can consult different inphographies on the subject of Security and Defence, among which we highlight EU Mediterranean operations 2015-2019; The European Union's partnership with the G5 Sahel countries and Mythbusting: what the EU really does in Sudan, among others.
You will also find a compilation of the latest publications divided in topics such as cooperation in the EU, data protection, cybersecurity, terrorism, border security and security in the EU. In this section you can find publications such as New data protection rules for EU institutions and how they affect you; Supporting judicial authorities in the fight against terrorism o Healthy boundaries: Remedies for Europe's cross-border disorder.
Finally, in the section of Magazines and Media Collection you can enjoy audiovisual material, such as the radio program "Our soldiers", or periodical publications related to Security and Defence such as EUISS Yearbook of European Security 2019.
More information
Security and Defence Bulletin Nº 8