What is the European Cybersecurity Month?
The European Cybersecurity Month first launched in 2012. The campaign is now part of the actions designed to implement the provisions of the EU Cybersecurity Act on awareness raising and education. The Act mandates the EU Agency for Cybersecurity to organise regular outreach campaigns in cooperation with Member States, and EU Institutions, bodies, offices and other agencies. The ECSM is one of the areas in which the Agency assists Member States in their efforts to raise cybersecurity awareness and promote cybersecurity education across the Union.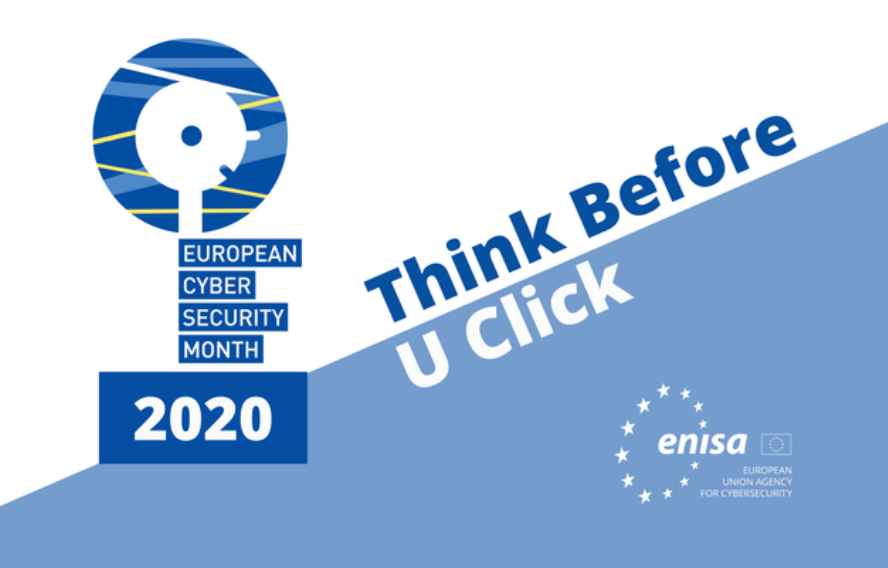 October 2020 EU cybersecurity awareness campaign open for event submissions.
The highly anticipated European Cybersecurity Month (ECSM), the EU's annual campaign in October promoting cybersecurity among citizens and organisations, has opened its doors for people to get involved. The majority of this year's activities – from conferences and trainings to presentations and knowledge games – have moved online due to the COVID-19 pandemic. Each year, hundreds of activities take place across Europe for the entire month of October to advance online security.
Get Involved
ECSM is an open platform allowing people to join the programme as local event producers. All interested parties can submit their event proposals by visiting the ECSM website (click 'become an organiser'). Accepted proposals will be listed as ECSM activities on the website's interactive map of Europe for public access and registration.
The website acts as a 'hub' of cybersecurity information. Each participating EU Member State has a dedicated webpage with updated information in the local language. Users can find tips and advice in 23 languages, awareness raising materials, online quizzes, links to events and more. People can also share their ideas and opinions by joining the cybersecurity awareness campaign on Twitter @CyberSecMonth with #CyberSecMonth and #ThinkB4UClick.
Cybersecurity Is A Shared Responsibility
Each year, ECSM organisers bring together people from across Europe to join forces under the slogan 'Cybersecurity is a Shared Responsibility' to unite against cyber threats. The ECSM campaign is coordinated by the European Union Agency for Cybersecurity (ENISA) and the European Commission, and supported by the EU Member States and more than 300 partners (governments, universities, think tanks, NGOs, professional associations, private sector businesses) from Europe, and beyond.
EU Agency for Cybersecurity Executive Director Juhan Lepassaar said: "European Cybersecurity Month is one of the EU's most important campaigns that engages people across our region, and beyond, to better understand cybersecurity and adopt good cyber practices. Boosting knowledge about cybersecurity is not only key to building trust among EU citizens, but it is our shared responsibility."
ECSM 2020
The outbreak of COVID-19 has brought an immediate change in the way people conduct their daily lives. People have become more reliant on the Internet for communication, education, purchases, business and more. This digitalisation of everyday life brings with it a rise in cyber crime. In this increasingly connected world, there is a need for people to be aware of security risks and have the up-to-date tools to mitigate them. This year's ECSM campaign has been designed to address these issues.
Under the motto, 'Think Before U Click', ECSM 2020's programme includes two themes to help people identify and be prepared for cyber threats. The first theme, 'Cyber Scams', will provide participants with insights into current and potential cyber threats such as phishing, business email compromise and online shopping fraud. The second theme, 'Digital Skills', will provide participants with information on e-privacy matters such as personal data protection, cyber bullying and cyber stalking.
More information