Low productivity and lack of economic diversification makes farmers vulnerable to food insecurity, and contribute to a continuous migration towards urban areas, especially among the younger generations.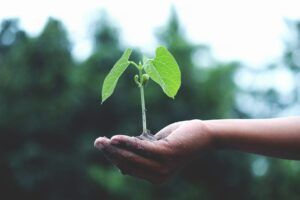 Specific challenge
En muchas regiones africanas, la agricultura está predominantemente orientada a la subsistencia, por lo tanto, la mayoría de los agricultores carecen de los medios para invertir en mejorar la productividad de sus actividades de explotación, o para llevar a cabo una transformación básica de sus productos. En muchos lugares, las prácticas insostenibles generan graves impactos en el medio ambiente, como la deforestación para obtener energía o para nuevas tierras agrícolas, o la degradación del suelo, lo que agrava aún más la vulnerabilidad de las poblaciones rurales.
Scope
Proposals shall screen existing bio-based technologies that can be adapted and successfully transferred to rural African contexts. The focus should be on simple, robust technologies that can be operated and maintained locally, and suitable for operation at farm, village or rural community level (including mobile systems). A variety of end-products can be considered[1], and the business models developed should be sustainable and highly circular. Although bio-fuels or bio-energy can be part of the end-products, projects focussing mainly on these outputs are not eligible.
The selected technologies shall be integrated into one existing agri-food system without compromising food production, and without fundamentally changing established agricultural practices, provided that these are sustainable. A thorough assessment shall be performed on the agronomic, environmental, social and economic sustainability of the whole model, including gender issues and an assessment of potential risks.
Los proyectos deben garantizar una colaboración sólida entre los agricultores, las asociaciones de agricultores, la industria local, los proveedores de tecnología, los centros de investigación, los servicios de extensión y los encargados de formular políticas. Las propuestas deben incluir una tarea para agrupar con otros proyectos relevantes involucrados en la Asociación de I + I UE-África en FNSSA y con la plataforma de cooperación establecida bajo SFS-33-2018.
Projects should ensure solid collaboration between farmers, farmers associations, local industry, technology providers, research centres, extension services and policy makers. Proposals should include a task to cluster with other relevant projects involved in the EU-Africa R&I Partnership on FNSSA and with the cooperation platform established under SFS-33-2018.
The Commission considers that proposals requesting a contribution from the EU of up to EUR 9 million would allow this specific scope to be addressed appropriately. Nonetheless, this does not preclude the submission and selection of proposals requesting other amounts.
Expected impact
Increase and diversify agricultural income and foster savings and investment.
Enhance sustainability and reduce the environmental impact of domestic and economic activities, through e.g. reduced logging or nutrient recycling.
Develop new economic activities and sectors, thus creating new jobs and opportunities.
Deadline
22 January 2020 at 17:00 Brussels time
More information