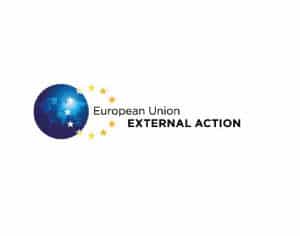 The European External Action Service (EEAS) is offering a position of Political Officer in charge of Tanzania and Uganda, as well as Focal Point Migration/Khartoum Process. 
Institutions
The European External Action Service (EEAS) supports the work of the High Representative in defining and implementing an effective and coherent EU foreign policy. The EEAS supports his tasks of conducting the EU's Common Foreign and Security Policy and chairing the Foreign Affairs Council. It also supports the High Representative in his capacity as Vice President of the Commission with regard to his responsibilities within the Commission in the external relations field including the coordination of other aspects of the EU's external action. The EEAS works in close cooperation with Member States, the Council and relevant services of the European Commission.
The Division "AFRICA 1" is responsible for relations with the 9 countries in the Horn of Africa and East Africa (Djibouti, Eritrea, Ethiopia, Kenya, Somalia, South Sudan, Sudan, Tanzania, Uganda) as well as of the relations with the Regional Economic Communities (RECs), i.e. the Intergovernmental Authority on Development (IGAD), the East African Community (EAC), the Common Market for Eastern and Southern Africa (COMESA).
Place of employment
Brussels, Belgium
Tasks
Policy development 
Elaborate and contribute towards the definition of EU policies in Tanzania and Uganda regarding political, economic, security, development, humanitarian or other relations with services of the EEAS, the Commission, EU Delegations, EU Member States, international organisations and other parties.
Co-ordinate, finalise and revise, as required, strategy papers of the countries and the region. Where appropriate, this may require liaison and working together with the Council, and with Member States.
Participate in annual reviews, mid-term reviews and end-of-terms reviews.
Deliver up-to-date briefings and reports, correspondence, statements, speeches and articles of good standard within given deadlines.
Participate where appropriate in meetings on Tanzania, Uganda and on migration/Khartoum process
Contribute to horizontal and thematic policy formulation and delivery from a geographical perspective.
Negotiation
Propose lines for negotiation and dialogues with all parties involved in relations between EU and Tanzania and Uganda and on migration/Khartoum Process and where needed participate to the negotiations.
Take contact with decision-makers in Member States and with other major players in relation to political, security and co-operation matters.
Dead line
2 de febrero 2020
More information