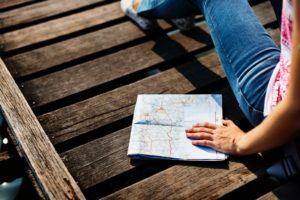 The Council adopted Conclusions on the competitiveness of the tourism sector as an engine of sustainable growth, employment and social cohesion in the EU for the next decade. These Conclusions provide guidance to the Member States and the Commission in addressing the challenges currently faced by the EU tourism industry, such as digitization, sustainability and specific sectoral competences, and identify ways to take advantage of new opportunities.
Background
The Council held a public policy debate on the most important elements which need to be taken into account when designing the EU's comprehensive, long-term industrial policy strategy and an ambitious approach to a competitive single market and adopted conclusions on each of these topics.
Ministers broadly agreed on the need for a strong EU industrial base, capable of facing global competition and of seizing the opportunities and addressing the challenges linked to the digital transformation and to the transition towards a climate-neutral and circular economy. They reiterated the European Council's call on the Commission to present a comprehensive, long-term EU industrial policy strategy by the end of 2019, in close consultation with member states and stakeholders.
As regards the approach towards the single market, ministers stressed their willingness to remove unjustified barriers to cross-border trade within the EU, in particular in the services sector. They called for a future single market that is digital by default, future-proof and centered on businesses' and citizens needs and cross-border experiences. They invited the Commission to present by March 2020 a long-term action plan for the better implementation and enforcement of single market rules.
The Council also adopted conclusions on how to boost the competitiveness of the EU's tourism sector as a driver for sustainable growth, jobs and social cohesion in the EU for the next decade. With these conclusions, the Council invites the Commission to undertake an in-depth analysis of recent developments and future trends having an effect on the tourism sector and to pursue the most relevant policy on tourism with a vision for 2030 in order to maintain EU's position as a world leader in this sector. It also invites member states to strengthen their cooperation and exchange of best practices and take the findings of the future Commission analysis into account when designing national tourism policies.
Next steps
Member States are urged to take these challenges and opportunities into account when drawing national, regional and local tourism strategies, and to promote responsible tourism policies and practices. The Commission is encouraged to implement the most relevant tourism policies from the perspective of the year 2030 and with a view to maintaining the EU's leading position in this sector.
More information