Global climate change is largely driven by increasing greenhouse gas (GHG) emissions linked to fossil fuel combustion. A novel micro-combined heat and power (micro-CHP) system for small, decentralised heating and electricity needs may offer an efficient and eco-friendly alternative.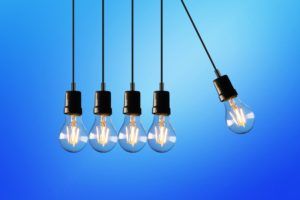 Micro-CHP systems are typically more efficient and thus have lower environmental impact than conventional energy sources. The EU-funded PROMETHEUS-5 project set out to optimise their innovative H2PS-5 micro-CHP system relying on hydrogen and fuel cell technologies, and lay the foundations for industrial production and commercialisation.
Versatile technology for high-efficiency, low-emission heat and electricity production
As project coordinator Dr Aris Basagiannis explains, Helbio's technology is based on patented reactor catalyst technology. The H2PS-5 system delivers an electrical efficiency of 35 % and a total electrical and thermal efficiency of more than 85 %. It emits 170 times less nitric oxide (NO) derivatives (NOx) and hydrocarbons and 27 times less carbon dioxide (CO2) compared to conventional technologies, and zero sulfates (SOx). In addition, it consumes less than half the fuel of conventional technologies and has much fewer maintenance needs. H2PS-5 can be used for power generation alone or for CHP. It delivers up to 5 kW of electric power and, in CHP mode, up to 7 kW of thermal energy (hot water). The system is fuel flexible, operating with natural gas, propane/liquefied petroleum gas (LPG) or biogas. Further, the chemical energy in the fuel is converted to electrical energy via a proton exchange membrane fuel cell (PEM-FC). PEM-FCs are quiet, have low emissions, and produce high-quality and reliable power with few moving parts. H2PS-5 can be integrated with either a battery bank for off-grid applications or a certified DC/AC inverter for grid synchronisation and connection.
Large-scale international pilots pave the way to industrialisation
PROMETHEUS-5 has provided the support needed to take Helbio's innovative technology to the next level. As Dr Basagiannis recalls, "Since Helbio was founded as a small research and development company in 2003, it survived the economic recession in Greece and overcame the challenges of a small company making a name for itself. We are very excited to be moving to new facilities to upscale production and commercialise the product we developed." H2PS-5 will soon be installed for field testing by the leading telecom service providers in Greece and India and by the operator of the natural gas distribution network in the city of Athens, Greece and surrounds. Helbio plans to fully commercialise H2PS-5 and begin generating profit by 2021. Off-grid applications for telecommunications, natural gas pipelines and households will be the first customers targeted followed by on-grid households and other buildings. Other applications include auxiliary power in the trucking and marine sector (boats and yachts), CHP using biogas from the farming and food industries or landfills, and battery chargers.
More information