On the occasion of the opening of PRIMA 2020, the University of Almeria has offered an information day.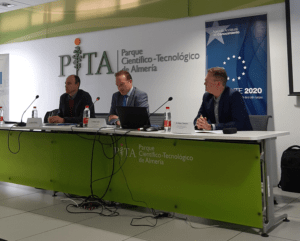 On February 26th, the PRIMA call: sections 1 and 2, was presented at the University of Almeria in an information day. PRIMA, as explained in the 2020 call, aims to promote research and innovation capacities and to develop knowledge and innovative solutions to improve the efficiency, safety, security and sustainability of agri-food systems and integrated water supply and management in the Mediterranean region.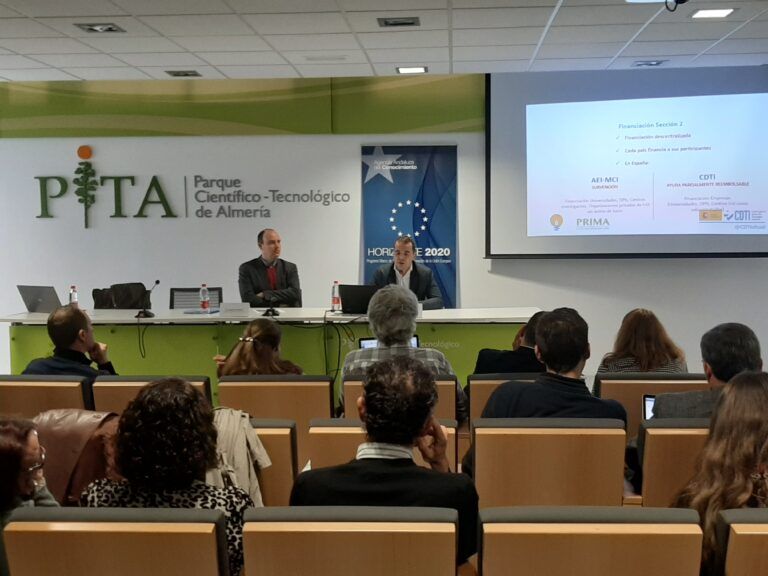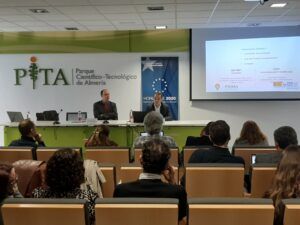 The Vice-rector of Research and Innovation of the University of Almeria, Diego Valera, together with the General Director of PITA of Almeria, Diego Clemente, and Antonio Palanco, Director of the Andalusian Agency of Knowledge (AAC) and moderator of the conference, welcomed the attendees to this information day.
In this information day, aimed at companies, universities and other public research bodies, the opportunities for funding projects in the PRIMA programme: sections 1 and 2 were discussed, and recommendations were offered for the preparation of proposals. In addition, CDTI funding mechanisms for cooperation in North Africa and the East were discussed, and projects of sections 1 and 2 funded by the PRIMA programme were presented. The importance of the support offered by the Enterprise Europe Network (EEN) for international technological cooperation was also explained.
Presentations
More information