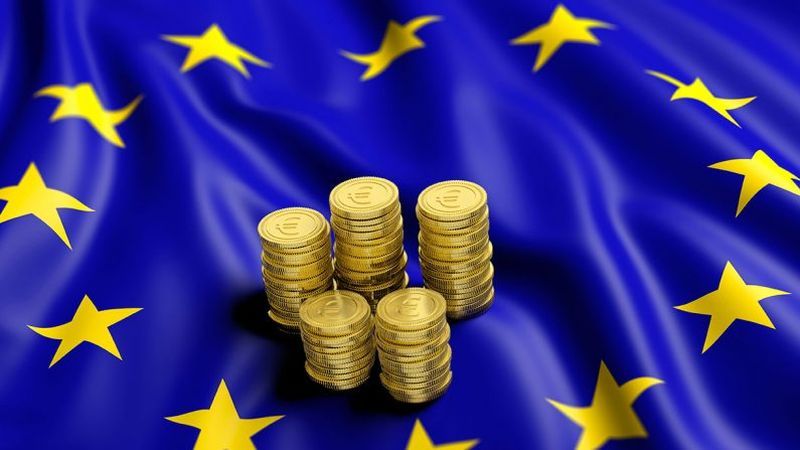 The Investment Plan for Europe, the Juncker Plan, has played a key role in boosting jobs and growth in the EU.
Investments by the European Investment Bank (EIB) Group backed by the Juncker Plan's European Fund for Strategic Investments (EFSI) have increased EU gross domestic product (GDP) by 0.9% and added 1.1 million jobs compared to the baseline scenario. By 2022, the Juncker Plan will have increased EU GDP by 1.8% and added 1.7 million jobs. These are the latest calculations by the Joint Research Centre (JRC) and the Economics Department of the EIB Group, based on financing agreements approved until the end of June 2019.
Long term effect
In addition to the direct impact the Juncker Plan has had on jobs and GDP growth, the Plan will also have a long term macroeconomic impact on the EU. Looking ahead to 2037, Juncker Plan operations will still have created 1 million jobs and have increased EU GDP by 1.2%.
Boosting investment and supporting SMEs
As of October 2019, the Juncker Plan is set to mobilise €439.4 billion in additional investment across the EU. More than one million start-ups and small businesses are now expected to benefit from improved access to finance.
Some 70% of the expected mobilised investment comes from private resources, meaning that the Juncker Plan has also met its objective of mobilising private investment.
SMEs financing
Thanks to the Juncker Plan, the EIB and its subsidiary for financing small businesses, the European Investment Fund (EIF), have approved financing for close to 1200 operations and are on track to provide risk financing for more than one million start-ups and SMEs across a wide range of sectors and in all 28 EU countries.
As of October 2019, the top countries ranked by EFSI-triggered investment relative to GDP are Greece, Estonia, Portugal, Bulgaria and Poland. Examples of Juncker Plan projects range from pan-European high-speed charging infrastructure for electric vehicles to a food waste management company in Romania to reintegrating former military personnel into the workplace in the Netherlands. Factsheets by country and by sector provide a more detailed overview and further project examples.
Citizens and businesses
In addition to financing innovative projects and new technologies, the Juncker Plan has supported other EU objectives, such as climate, social and transport policy. Thanks to the Juncker Plan:
   More than 10 million households have access to renewable energy
   20 million Europeans are benefitting from improved healthcare services
   182 million passengers per year are enjoying better rail and urban infrastructure
For a complete overview of the benefits, see the European Investment Bank's 2018 annual report on its operations inside the EU.
Impact on climate action
The Juncker Plan's European Fund for Strategic Investments supports ground-breaking ideas to protect the planet. Projects financed by the EIB Group under the Juncker Plan are set to trigger €90.7 billion in investment for climate action. These include zero-energy buildings, wind farms, solar energy projects, water-saving showers, eco-friendly buses and LED lighting.
Tailor-made advisory services and online meeting place
Another important goal of the Juncker Plan is to help projects get off the ground. The European Investment Advisory Hub, provides technical assistance and advice for fledgling projects. Since its launch in 2015, the Hub has handled more than 1,400 requests from project promoters in all EU countries, of which more than 400 are benefitting from tailored advisory support. More than 50 of these have already fed into the EIB lending pipeline. One was the upgrade of the street lighting system of Vilnius to make it more energy efficient. The project, which also received a €21.6 million EFSI-backed loan, will help reduce electricity consumption and costs by an estimated 51%, saving around €1 million per year. The energy saving is equivalent to the average energy consumption of almost 3,100 households.
In addition, as of September 2019, 890 projects have been published on the European Investment Project Portal – an online meeting place for project promoters and investors. These cover all major sectors of the EU economy, with total investment proposed amounting to €65 billion. More than 60 projects have received financing since being published on the Portal. The Portal also offers additional services, such as the organisation of matchmaking events.
For more information
The Juncker Plan's impact on jobs and growth: factsheet
EIB/JRC 2019: Assessing the macroeconomic impact of the EIB Group
Juncker Plan factsheets by country and sector
EIB's complete EFSI project list
Follow the EIB on Twitter: @EIB
Follow InvestEU on Twitter: #InvestEU