This call (SU-DRS01-2018-2019-2020) deals with R&D and innovation for the creation of disaster-resilient societies, the fight against crime and terrorism, and the improvement of border and external security, and is part of the Secure societies – Protecting freedom and security of Europe and its citizens sub-programme of the Horizon 2020 Programme.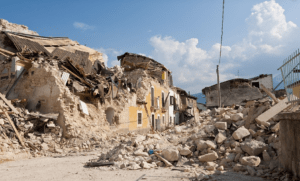 The resilience of societies heavily depends on how their citizens behave individually or collectively, and how governments and civil society organisations design and implement policies for mitigating risks, preparing for, reacting to, overcoming, and learning from disasters. The spread of new technologies and media are inducing dramatic changes in how individuals and communities behave, and they are affecting societies in unpredictable ways. Building the resilience of society and citizens requires a better understanding and implementation of these new technologies, media and tools, and their capacity to raise disaster risk awareness, to improve citizen understanding of risks, to build a culture of risks in society, to enable an effective response from affected populations, to improve functional organisation in most fragile and vulnerable environments, and to increase the resilience of health services, social services, education, and governance, in line with target (d) of the Sendai Framework on critical infrastructure and disruption of basic services.
Scope
Proposals are invited to address related research and innovation issues, in particular:
Recent disasters related either to natural causes (including climate-related hazards) or to terrorist attacks have shown gaps in the level of preparedness of European society for disasters, and therefore highlighted the importance of increasing risk awareness, and hence resilience among people and decision-makers in Europe. There is much that can be learned from certain countries with a high level of risk of natural disasters (e.g. Japan with high-levels of risks of earthquakes, volcanic events, and tsunamis) and where risk awareness is high. Research is required with a view to how cultural changes among individuals, business managers, government officials, and communities can create a resilient society in Europe, in line with the Sendai Framework for Disaster Risk Reduction.
Sub-issues to be addressed are diversity in risk perception (as a result of e.g. geography (within Europe), attitudes, institutional and social trust, gender and socio-economic contexts), in vulnerabilities and in understanding responses to crises in order to propose new approaches and strategies for community awareness, for leadership, and for crisis readiness and management with a particular emphasis on the use of new technologies.
For achieving disaster-resilient societies that cope with disasters and build back better, the research community needs to transfer research outputs in an appropriate manner to meet citizen expectations given the current levels of risk acceptance, risk awareness, and involvement of civil society organisations in a mediating role.
Deadline
22nd of August, 2019
M0re information