If oil and gas were once considered the 'new gold', then lithium and rare-earth elements (REE) are the new oil and gas.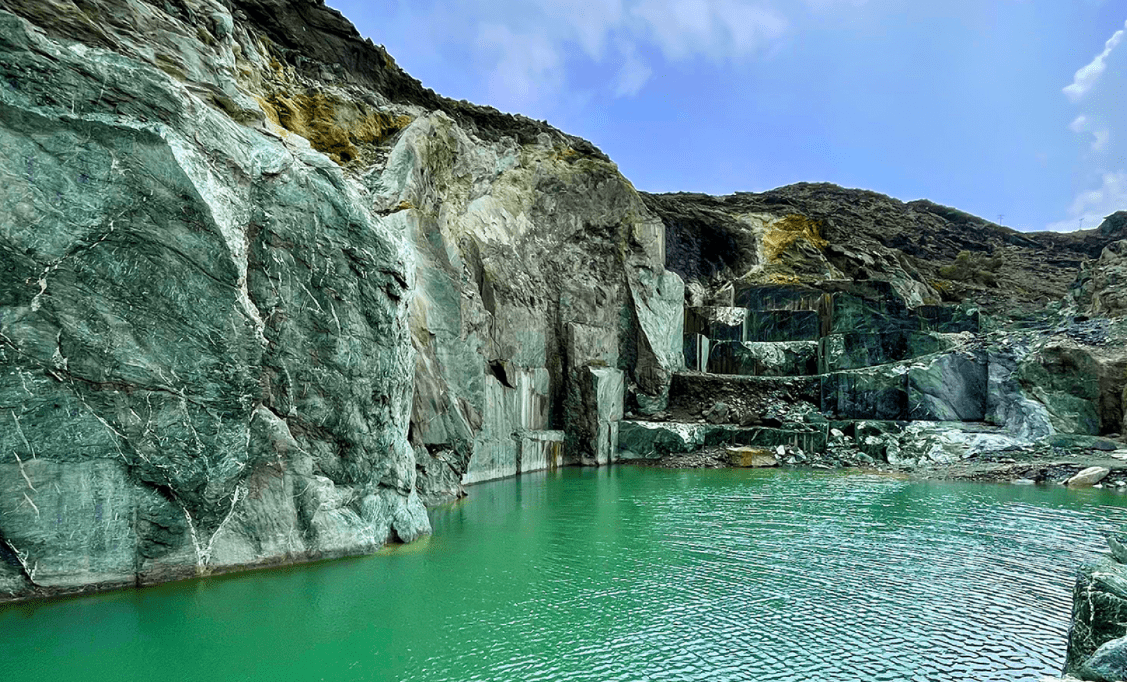 Whereas oil and gas boomed thanks to the development of the automobile, global trade and the plastics industry, lithium and REE are key to a wide array of high-tech and climate applications, including solar and wind energy, mobile phones, computers and electric vehicles. "We are experiencing a global race for the supply and recycling of critical raw materials," confirmed Commissioner Breton.
Furthermore, like oil and gas, if the EU does not take strategic steps to shore up its reserves of lithium and REE today , it risks becoming dependent on supply from other countries – a dependency that could impact the green transition .
"Without secure and sustainable access to the necessary raw materials, our ambition to become the first climate neutral continent is at risk… we will not lead the digital decade and we will not be able to develop our defence capabilities," said European Commission President Ursula von der Leyen during her state of the European Union address.
In an effort to mitigate the EU's dependence on the extraction, processing and recycling of critical raw materials, a European Critical Raw Materials Act has been announced. The Act aims to build up reserves where supply is at risk by identifying potential strategic projects along the entire supply chain. The strategic raw materials are essential for the EU economic interest.
As said by the European Commission President "Let's make sure the future of industry is made in Europe."
Not only made in Europe but also supported by European projects and technology – including the EU Space Programme.
The mining sector was an early adopter of augmented GNSS solutions, using it for everything from surveying mining sites to accessing remote areas and enabling the safe operation of heavy machinery. Now, with many mining activities becoming increasingly automated, GNSS has become a key enabler for the management of mining operations.
The raw materials sector also depends on Earth Observation (EO). For example, companies can use hyperspectral imagery at the exploration stage to assess the abundancy of certain metals and minerals. When the mine site is up and running, high-resolution EO data is used to monitor many aspects of operations, including pit slopes and ground motion effects. Even when a mining site closes, Earth Observation plays an important role in environmental monitoring, rehabilitation and waste management.
The synergistic use of EO and GNSS is a golden opportunity for the raw materials sector
While GNSS and Earth Observation are powerful tools in their own right, the raw materials sector stands to benefit the most when these solutions are used in synergy. That's why the European Commission is supporting such initiatives as the GOLDENEYE project.
The innovative platform proposed by GOLDENEYE, combines remote sensing and positioning technologies to take advantage of Earth Observation and GNSS data, together with data fusion and processing powered by data analytics and machine learning algorithms. The result is an increase in mine productivity and in a company's ability to monitor and control an operation's environmental impact.
With the raw materials sector already leveraging the benefits of GNSS and Earth Observation for it is whole life-cycle from exploration to, operations and closure thus boosting efficiency, automation, safety and environmental management of mining operations, EU Space is well-placed to play a pivotal role in ensuring the battery metals independence envisioned by the European Critical Raw Materials Act.
Source: EUSPA – Press release