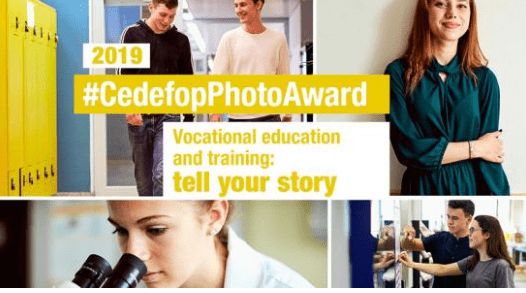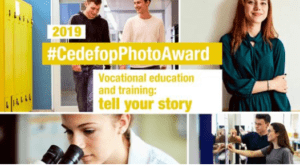 Launched by CEDEFOP, the European Centre for the Development of Vocational Training, the competition aims to promote best practice and excellence in vocational education and training (VET) across the EU and beyond.
The award offers the chance to young learners as well as adults in continuing education to show their talent while promoting the benefits of VET.
Who can apply
VET learners, Initial VET students and lifelong learners, should form a team of up to four members (+ a teacher/tutor) and produce an original photo story consisting of four to five photos, and a narrative of up to 100 words. The photos should tell a story based on the VET learners' individual or team experiences. They should be related to each other and support a narrative with a strong message.
Prizes
There will be three awards for the three best photo stories.
The three winning and the selected 17 runner-up photo stories will be exhibited at the Thessaloniki International Film Festival (November 2019) and during the European vocational skills week in Helsinki from 14 to 18 October 2019.
How to apply
Entries should be sent via this link.
Deadline: 31st May 2019, 23:59 CET.
Find out more here.