LEITAT Technological Centre, the beneficiary of two BBI JU projects, has led the development of 3D-printed ventilators to help hospitals deal with the COVID-19 outbreak.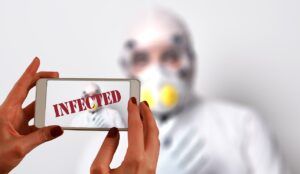 The Spanish technological centre started producing this critical medical equipment last week and expects to deliver the first units to the hospitals in the Barcelona area by the end of the week. The medical authorities in Spain have already approved the use of these ventilators. Big companies from the automotive, naval and aeronautical industry will join LEITAT in the production, while they will also welcome individual volunteers to 3D-print the pieces at home. The technological centre plans to produce 50 to 100 units per day. 
LEITAT is a beneficiary in BBI JU's SElectiveLi and VIPRISCAR projects. In SElectiveLi, LEITAT team contributes with the know-how in 3D-printing technologies to improve the value extracted from lignin (a by-product of paper and pulp production) by making the processes more energetically efficient. In VIPRISCAR, LEITAT is part of the consortium that works on improving the production of the bio-based chemical isosorbide for biomedical and automotive applications, adhesives and furniture.
More information