A meeting of the Committee on the Environment, Public Health, and Food Safety will be held on 5th March to discuss new updates on the issue of the coronavirus (COVID-19).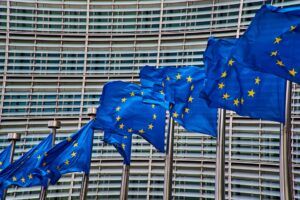 This meeting is expected to address the following points:
Update by the Commission on the COVID-19 (Coronavirus) situation
Amending Decision No 1313/2013/EU of the European Parliament and of the Council on a Union Civil Protection Mechanism – Adoption of draft report – Rapporteur: Nikos ANDROULAKIS (S&D, EL)
Strategic approach to pharmaceuticals in the environment – Adoption of motion for a resolution – Co-rapporteurs: Cristian-Silviu BUŞOI (EPP, RO), Günther SIDL (S&D, AT), Jan HUITEMA (Renew, NL), Michèle RIVASI (Greens/EFA, FR), Simona BALDASSARRE (ID, IT), Joanna KOPCIŃSKA (ECR, PL), Kateřina KONEČNÁ (GUE/NGL, CZ)
COVID-19
During its meeting on 5 March, the ENVI committee members will have an exchange with the Commission on the EU's response to the novel coronavirus COVID-19 and in particular on the tasks of the new Corona response team, consisting of Commissioners Stella Kyriakides (Health and Food Safety), Janez Lenarčič (Crisis management), Ylva Johansson (border-related issues), Adina Vălean (mobility) and Paolo Gentiloni (macroeconomic aspects).
The Commission will also give an update on how the Member States are currently dealing with the situation at a national and regional level. Andrea Ammon, Executive Director of the European Centre for Disease Prevention and Control will attend the meeting via videoconference and reply to members' questions.
The debate takes place as an increasing number of cases are registered in Europe, notably in some specific areas of northern Italy, and a number of measures have been put in place to contain and reduce the risk of contagion.
Background
The European Parliament has recently taken some precautionary measures with regard to the spread of the coronavirus COVID-19. The ENVI secretariat has been asked to share the message that, with the arrival of the new coronavirus COVID 19 in Europe, some countries and regions that are not yet affected have begun to report the transmission of the virus to the community. In addition, the European Parliament has established temporary measures as a precaution: if you have traveled to one of the affected areas in the last 14 days, or have recently been in contact with people in those areas, please postpone your visit to the EP to a later date. This would help to prevent the spread of the virus in Europe. The EP is monitoring the situation in real-time and will adapt its measures accordingly.
More information
Coronavirus outbreak: ENVI members to discuss latest developments
Precautionary measures regarding the spread of the coronavirus – visitors and guests