The next 27 February, the R+I Bulletin No 10 will be published.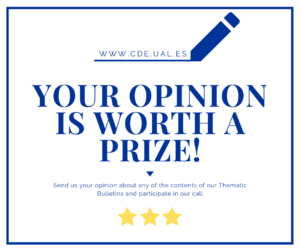 The European Documentation Centre of the University of Almeria offers the opportunity to participate in the R+I Bulletin No 10.
How to participate
Send your opinion to cde@ual.es about any aspect of the R+I bulletins you would like to highlight, and we will publish* it. The length of the text must be between 150 and 400 words.
Tell us about any news, call, publication, etc. that you liked the most and tell us why, you can also tell us about what you would like to see in the following R+I bulletins. You can send your opinion about any bulletin, and each publication will count for the draw.
Prize
Among the participants of the R+I bulletins, an official EDC pack will be awarded to the winner of the draw. The official EDC pack consists of a EDC Almería sweatshirt, a EDC Almería t-shirt, a bamboo USB Flash Drive, a Moleskine, a power bank, an eco-friendly fabric bag, and many other things.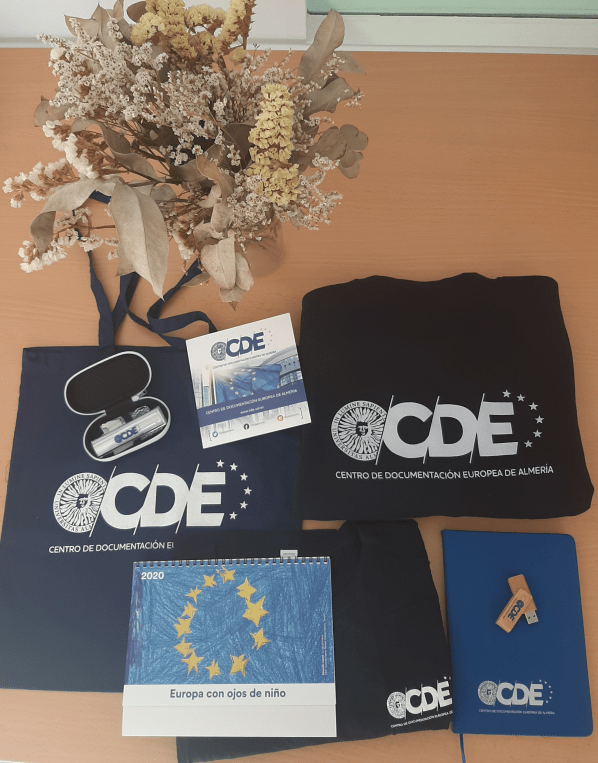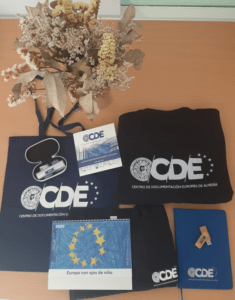 *The publication of the comments will be subjected to the approval of the Editorial Committee.
More information