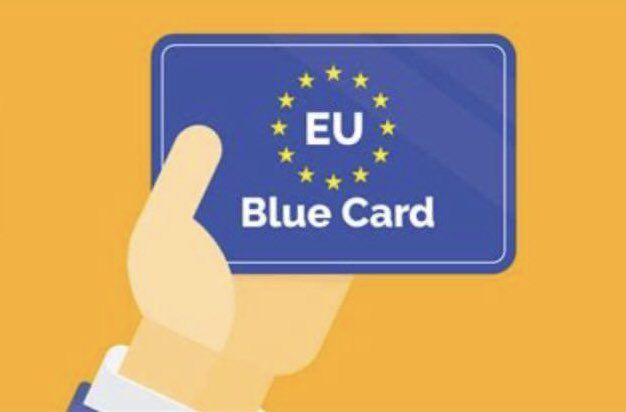 Are you a highly-qualified worker wishing to work in an EU country?If so, you might be able to get an EU Blue Card. On these pages you can find out what an EU Blue Card is, how to apply for one and learn more about the rights that an EU Blue Card holder can enjoy. Some EU countries may offer other employment permits for highly-qualified workers in addition to the EU Blue Card. For detailed information on what rules are in use in a particular EU country, select your destination country on this map of the EU.
What is an EU Blue Card?
An EU Blue Card gives highly-qualified workers from outside the EU the right to live and work in an EU country, provided they have higher professional qualifications, such as a university degree, and an employment contract or a binding job offer with a high salary compared to the average in the EU country where the job is. The EU Blue Card applies in 25 of the 27 EU countries. It does not apply in Denmark and Ireland. For information on rules for highly-qualified workers in these two countries, select the country on this map of the EU.
What is a highly-qualified worker?
You are considered a highly-qualified worker if you have a work contract of at least one year, and if you meet the conditions listed below.
What conditions must I fulfil to apply for an EU Blue Card?
You must prove that you have 'higher professional qualifications', by showing a higher education qualification (such as a university degree). Some Member States may also accept at least five years of relevant professional experience.
You must work as a paid employee – the EU Blue Card does not apply to self-employed work or entrepreneurs;
Your annual gross salary must be high, at least one and a half times the average national salary – except when the lower salary threshold applies;
You must present a work contract or binding job offer in an EU country for at least one year;
You must have the necessary travel documents. You must have health insurance for yourself and any relatives who come to the EU with you.
You must prove that you fulfil the legal requirements to practice your profession, where this profession is regulated (see more on regulated professions in the FAQ section).
More on recognition of qualifications
Where can I apply?
You or your employer must submit an application for an EU Blue Card to the competent national authorities in the country where you wish to work. Depending on the rules in that country, you may have to pay an application fee.
How do I find a vacancy in the EU?
European employers use different services and communication tools to post their job vacancies. They can post them directly on their website or use other channels as: public employment services, private employment agencies and recruitment agencies, specialised websites and publications, universities, etc.
An overview of vacancies available in the EU, tips on how to apply for a job and information on living and working conditions in all EU countries, can be found on EURES, the European Job Mobility Portal: https://ec.europa.eu/eures/.
More information