Using ultrasound to produce healthier and longer lasting juices and smoothies
Bromatologists with the support of the European Union are using ultrasound technology to produce fruit juices and smoothies that are more nutritious and have a longer shelf life.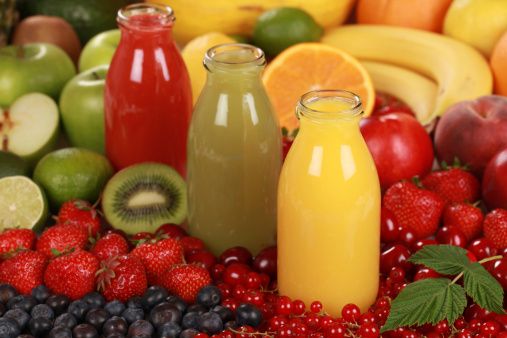 Maintaining good nutrition and health is becoming increasingly popular with modern consumers, who expect the food and drink they buy to be fresh, wholesome and safe. However, conventional methods used to preserve food can degrade its nutritional quality. In an effort to address this challenge, bromatologists are using another alternative: ultrasound technology.
Dr Adilia Lemos of Abertay University told "The Scotsman" website: "The most common food preservation technique is pasteurisation which, while effective, uses high temperatures that affect quality. Ultrasonic technology, on the other hand, does not. So, in this case, it may mean that we are able to produce healthier fruit juices and smoothies".
How ultrasound technology benefits foods
Abertay University is a partner in the EU-funded SHEALTHY project, which aims to produce minimally processed fruit, vegetables, fruit juices and smoothies that are safer and have a higher nutritional value. As part of SHEALTHY, the university has just acquired a state-of-the-art ultrasound machine that will help increase the quality and prolong the shelf life of fruit juices and smoothies.
Dr Lemos, who says the machine is very efficient, says: "The ultrasound device is manufactured by Hielscher, one of the world leaders in the field, and we are excited to have access to it on campus. According to the article, there is no other device of this type in Scotland. The ultrasound machine can also extract bioactive compounds from orange peel, apple pulp and the like, thus helping to reduce and reuse food waste. Dr Lemos says: "The machine is very efficient; we hope that our research findings will have a significant and positive effect on buyers in the near future".
SHEALTHY focuses on the assessment and development of non-thermal technologies from a sustainable perspective. The high cost of these complex transformational technologies normally puts them out of reach for smaller companies. SHEALTHY now makes it possible for micro and SME's to use these technologies. This will enable them to become more competitive and develop new cooperative business models. Dr Lemos says: "Abertay's involvement in this international project demonstrates the quality of the work and research carried out by our bromatologists and our contribution to the industry; we believe it has the potential to have a real impact on the quality of the food we eat.
The SHEALTHY (Non-Thermal physical technologies to preserve fresh and minimally processed fruit and vegetables) project, led by innovation and research consultancy Enco, involves 21 partners from across Europe. The four-year project will end in April 2023.
More information