The University of Almeria strengthens its commitment to research by acquiring unique state-of-the-art scientific-technical infrastructures and equipment, as one of the achievements of its excellent results in the latest competitive public calls.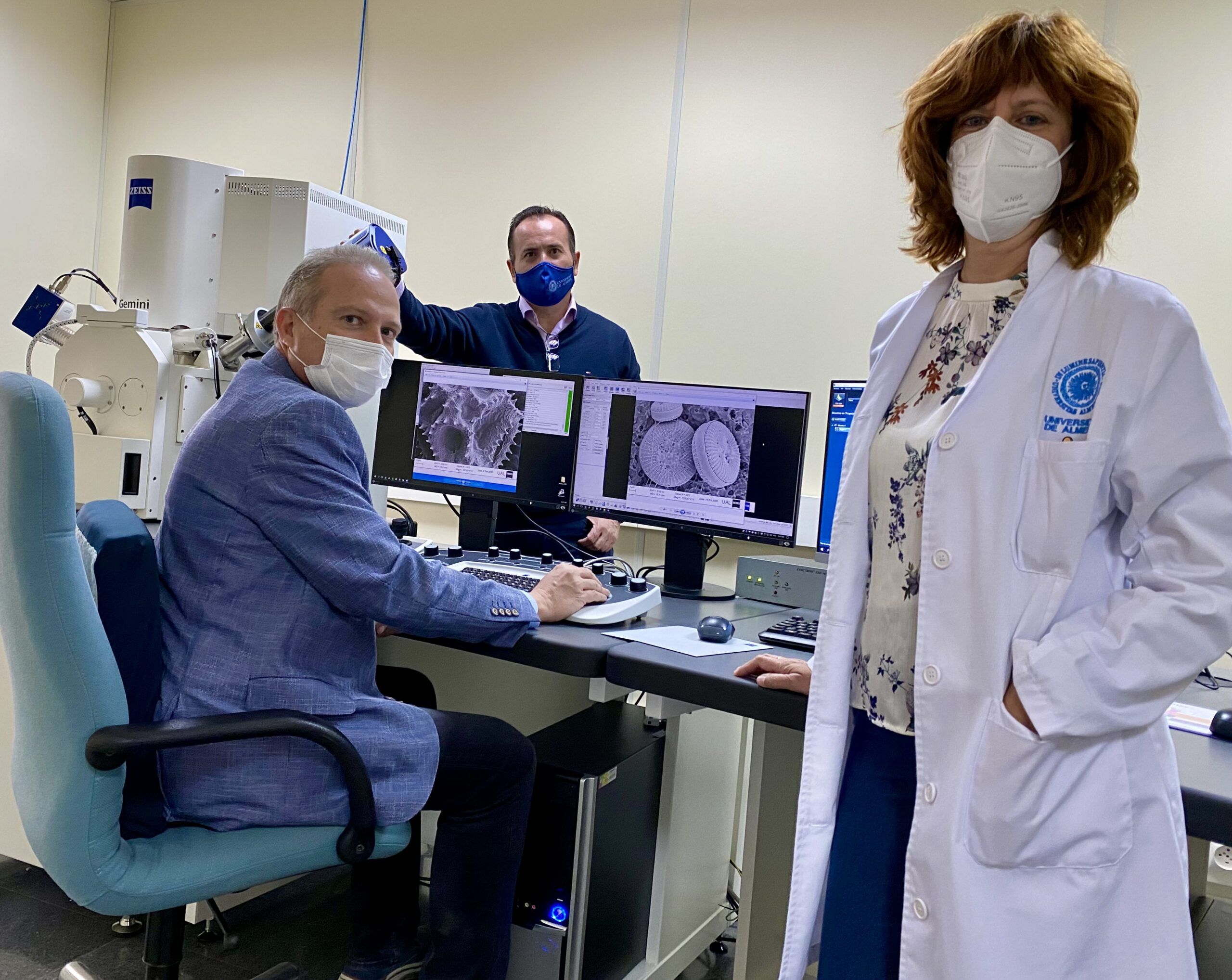 One of the latest equipment received is a Field Emission Scanning Electron Microscope (FESEM), for the Microscopy Service of the Central Research Services; which will soon receive new improvements and updates for the Nuclear Magnetic Resonance Service and the Inductively Coupled Plasma Service.
The Microscopy Service was created in 2005 with the acquisition of a conventional Scanning Electron Microscope (SEM). This service provides fundamental support for the research activities of a large number of groups from the University of Almeria, other universities, research centres from other public administrations and many companies from Almeria. The new equipment (FESEM) will reinforce the scientific infrastructure available at the UAL's Microscopy Service, as a result of the successful call for proposals for the State Sub-Programme for Research Infrastructures and Scientific-Technical Equipment, within the framework of the State Plan for Scientific and Technical Research and Innovation 2017-2020.
According to Esmeralda Urea, head of the electronic microscopy area at UAL, the new microscope stands out for its versatility and resolution, allowing the topographical, compositional, textural, crystallographic and electrical characterisation of different types of specimens and materials. It consists of a detection system composed of a secondary electron (SE) detector, backscattered electron (BSE) detector, low vacuum secondary detector, column or in-lens detector, an EDX microanalysis system. In addition, it is set to work in high vacuum and variable pressure mode, which allow the analysis of non-conductive samples without metallization. On the other hand, these modes enable the coupling with the cryopreparation system, allowing the study in high vacuum of organic, inorganic, soft or hard composites with a high liquid content, quickly cooled at very low temperatures. It will undoubtedly allow a qualitative leap in the research carried out on these materials in the University of Almeria and in Almeria in general.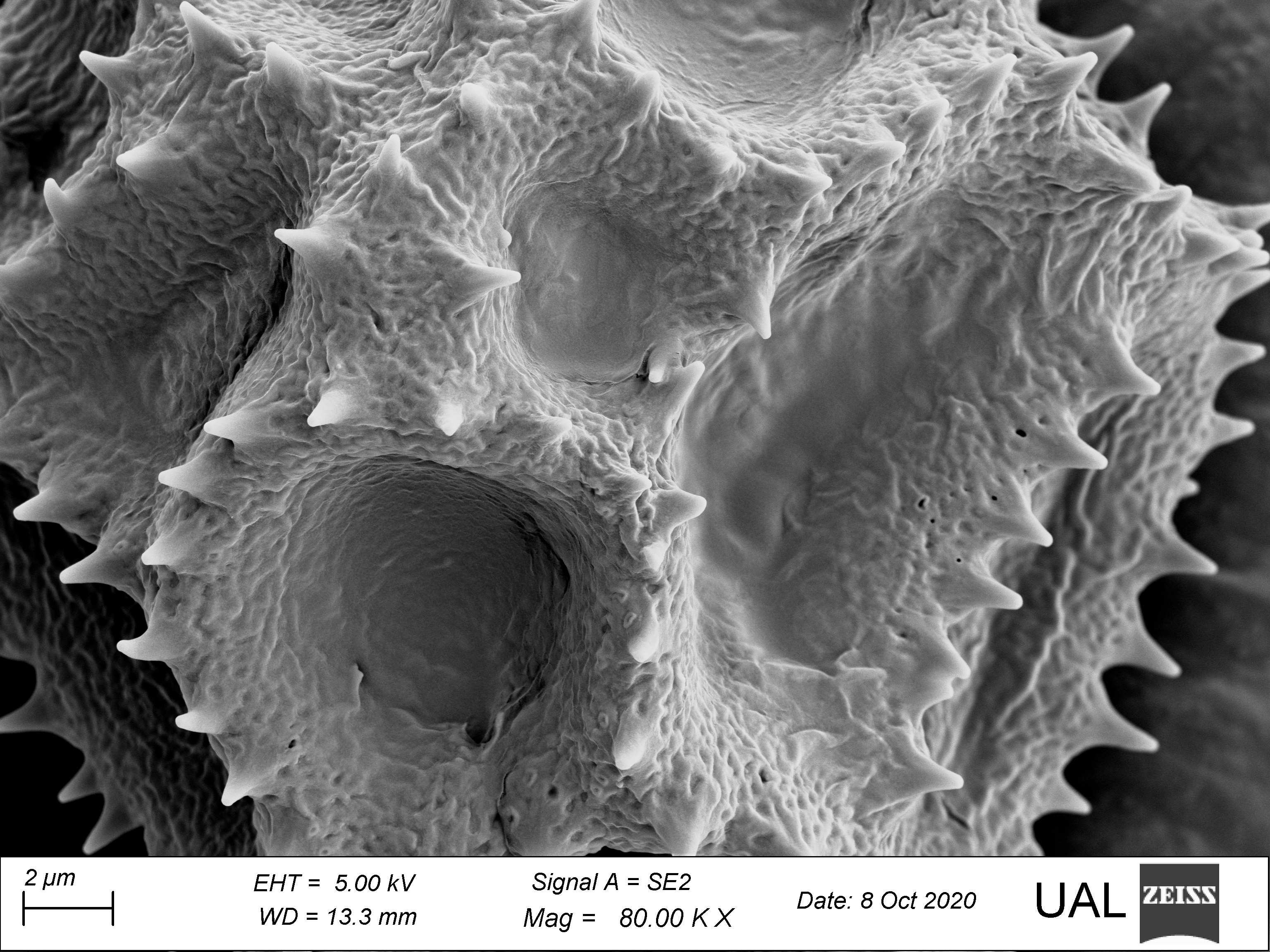 Furthermore, in addition to versatility, FESEM offers higher spatial resolution, with a magnification between 10x and 1,000,000x, and a greater depth of field, which gives even more three-dimensional appearance to the images. Thus, minimizing the loads on the specimen to be observed and causing less damage to the samples sensitive to the electron beam. These unique specifications will support advanced techniques and studies, increasingly demanded by our researchers, related to the fields of Nanosciences and Nanotechnology.
Only in the last call of the State Subprogramme for Research Infrastructures, the University of Almeria obtained funding for thirteen new top-level international equipment worth five million euros. The recognition of the research work carried out at the University of Almeria is outstanding since 93% of the applications obtained funding in a very competitive competition.
More information