The new European Union Law Newsletter (No. 7) is now available!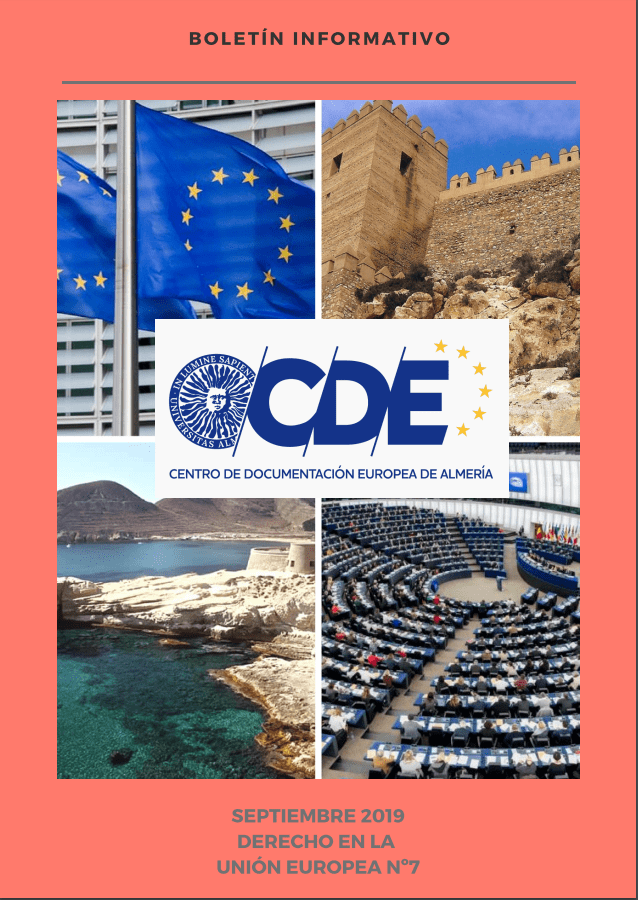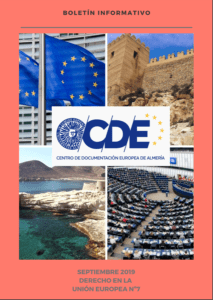 This bulletin summarises all the European Union's activity in the field of law in recent months. The bulletin is structured into News; Jurisprudence, Legislation and Judgments of the European Court of Human Rights (ECtHR); Statistics; Publications; Media Library; and finally, Magazines.
In this September edition, we can highlight news such as New rules and guarantees in criminal proceedings now apply across the EU or Data protection: Commission decides to refer Greece and Spain to the Court for not transposing EU law. You will also find a compilation of the latest case law from the European Court of Justice divided into topics such as Intellectual Property, Consumer Rights, Economic Affairs, Area of Safety, Freedom and Justice, Environment and Free Movement of Goods. In this section you can consult judgments as resounding as Case C-124/18 P Red Bull/EUIPO. Judgment of the Court (Tenth Chamber) of 29 July 2019 or Case C-681/17 slewo v Ledowski. Judgment of the Court (Sixth Chamber) of 27 March 2019. In terms of legislation, you will find Regulations, Directives and Decisions on topics such as Agriculture, Markets in the EU, Environment, Security and Defence, Research and Innovation and Education and Culture. Finally, in the documentation section you will find some outstanding judgments of the European Court of Human Rights.
Below, you can consult various statistics and publications on the subject of law in the EU, among which we highlight Rule of law and Compendium of European Union legislation on judicial cooperation in civil and commercial matters: 2018 edition, among others.
Finally, in the section of Magazines and Media Library you can enjoy audiovisual material, such as Traveling soon? Check your passenger rights, or periodical publications on the subject of law, such as the latest issue of the European Equality Law Review 2019/1.
More information