The ancient holm oak of Lecina European Tree of the Year 2021!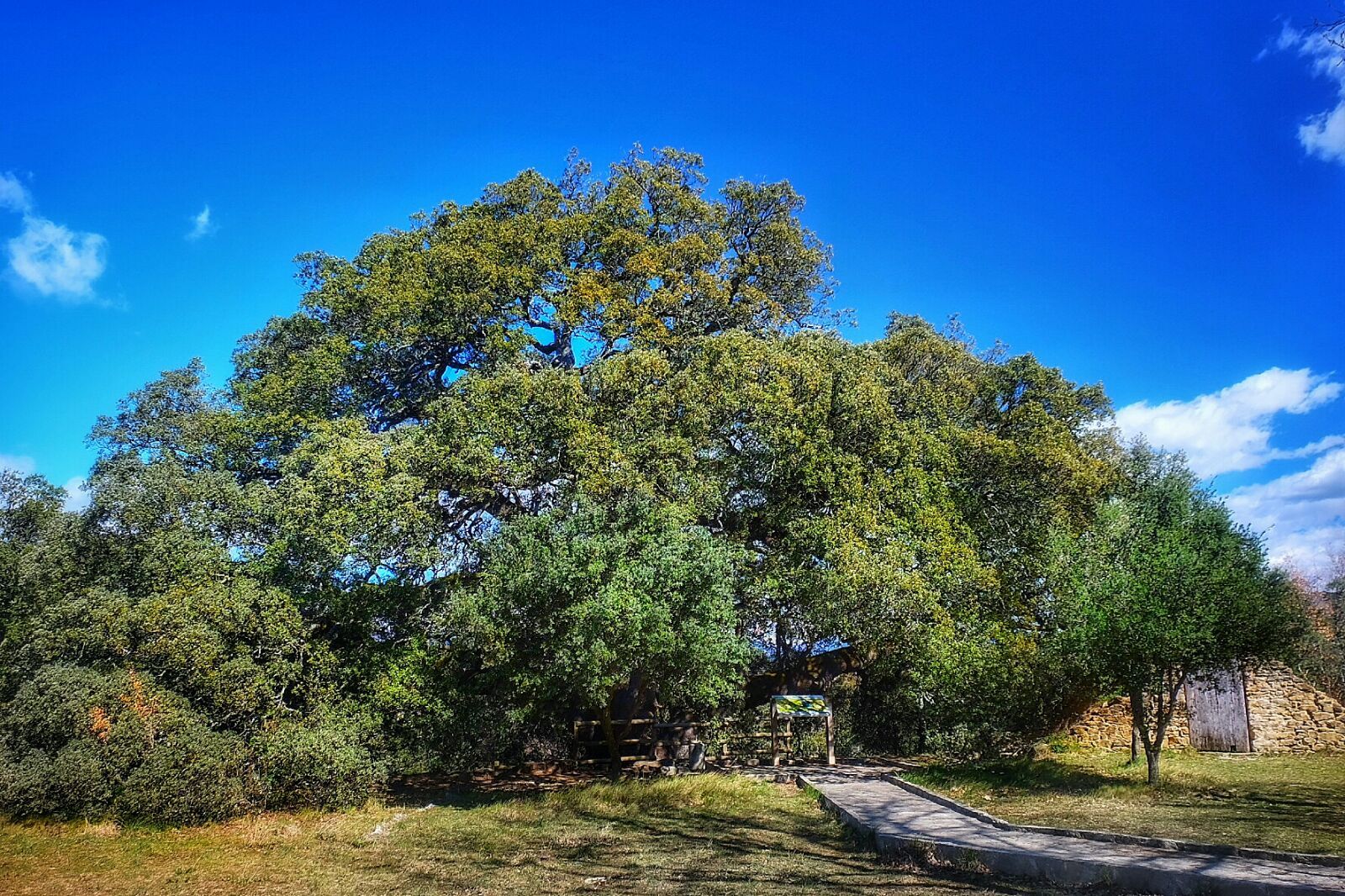 The thousand-year-old holm oak of Lecina was already awarded "Tree of the year" in Spain, and now it has been awarded the title of "Tree of the year".
Tree of the year
The tree from Huesca has obtained 104,264 votes, a historic record in this contest. The specimen becomes a natural and tourist reference.
CONGRATULATIONS!
History of the Millenary Holm Oak of Lecina
This ancient and millenary holm oak of Lecina is a real natural treasure glowing with life. In the past it was saved from the intensive charcoal burning so common in this area thanks to the Carruesco family.
Many of her companions did not have the same luck as her and, as if it were a tribute to her sisters, our beloved holm oak has endured solemnly until today. Achieving a height of 16.5 meters and the diameter of its crown is 28m with a surface of 615 m2.
Much loved by all the neighbors of Lecina, they say that in the harsh winters, she alone produced 600 kilos of acorns that fed their sheep for months, so called "La Castañera".
Weddings are held under its canopy, pacts have been sealed under its leaves and it even has its own legend.
The witches' tree
Legend has it that in the times when witches populated the Sierra de Guara, they danced and celebrated around the holm oak. A thousand years later, it is still the union with the people that is the reason why the holm oak is still standing in this small village of 13 inhabitants in Alto Aragon. The neighbors chose and continue to choose it for their celebrations, very close to the houses, the holm oak, surprising because being such an old tree, it is so alive; the secret will surely be the care and company of the neighbors of Lecina and those witches.
More information
The Carrasca of Lecina in Huesca: Finalist of the European Tree of the Year