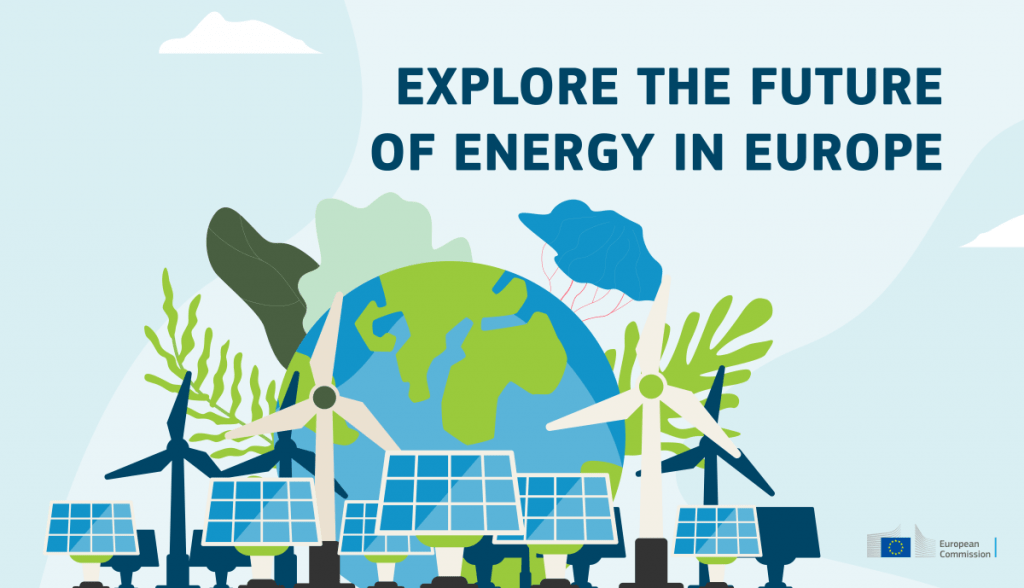 The JRC has launched an online tool allowing anyone to explore the energy options we have for a more sustainable future.
The tool creates simple visuals from complex energy data to show how much energy is consumed in the industry, buildings and transport sectors – and what the sources of that energy are.
It can be used to compare scenarios to see how our energy use has changed and discover what options exist to produce energy with no net emissions in the future. The tool can be used on all desktop and mobile devices.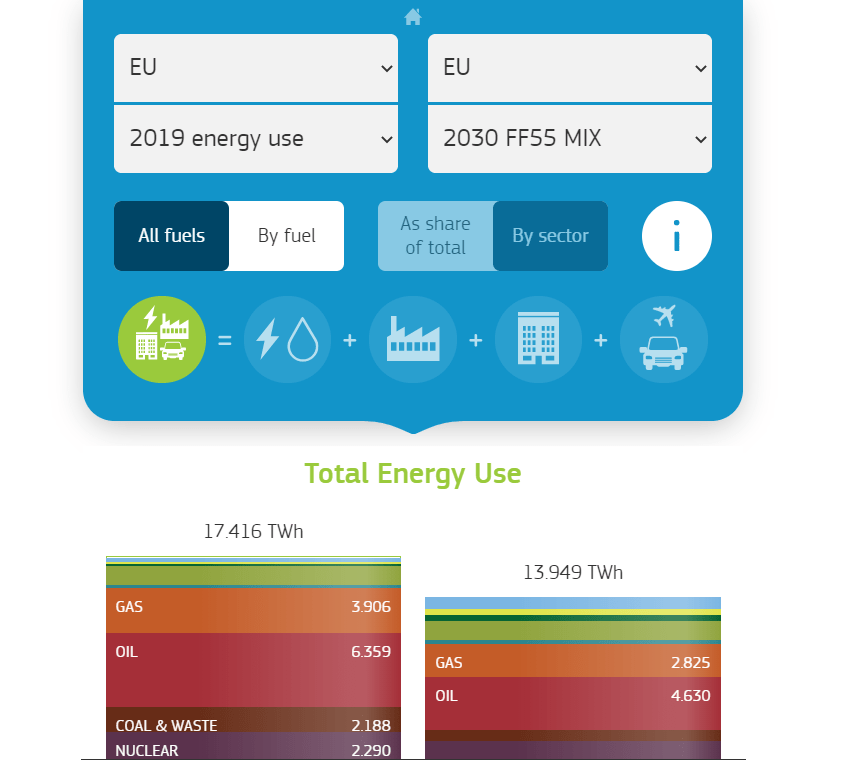 What changes would be needed to achieve the EU target of a 55% reduction in greenhouse gas emissions by 2030, compared to 1990? The tool shows by how much our energy consumption would be in the future with the current policies and what is needed – both in term of energy efficiency and renewable energy sources – to meet the 55% reduction target.
Scenarios up to 2050, and data on energy use in 2005 can also be explored and compared. The scenarios can be seen at EU or (in some cases) at country level, to learn about regional differences.
Background
Climate change is an existential threat to Europe and the world. To overcome these challenges, the EU has a clear vision as part of the European Green Deal: it will transform the EU into a modern, resource-efficient and competitive economy, ensuring net-zero emissions of greenhouse gases by 2050.
The Commission has proposed a package of measures to meet these climate ambitions, called the 'fit for 55' package.
Energy is key to this aim, because it is currently responsible for more than 90% of CO2 emissions. In most scenarios, CO2 needs to reduce faster than other greenhouse gases. As a result of the EU's existing climate and energy legislation, the EU's greenhouse gas emissions have already fallen by 24% compared to 1990.
However, we need to create an almost CO2-free energy system in the next 20 years. The data are based on the latest projections elaborated by the European Commission and, in particular, on the EU Reference Scenario 2020. The 'energy scenarios' tool shows what such an energy system might look like.
More information