Following an application for aid submitted by Greece on 13 August 2019, EU rescue assets have been mobilised to deal with forest fires in several areas of Greece. As an immediate response, the European Union has already helped mobilize 3 forest fighter planes from the U.S. Rescue Reserve in Italy and Spain to be quickly dispatched to the affected regions.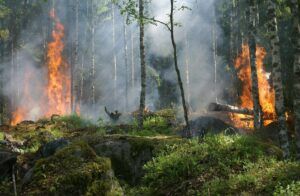 rescEU is the EU's strengthened EU Civil Protection Mechanism, whose reserve includes firefighting planes and helicopters. Through rescEU, the EU reinforces its collective ability to respond to disasters that affect European countries. This is the first ever deployment of the rescEU assets.
Commissioner Stylianides is in constant communication with the Greek authorities. Today, the Commissioner is in Athens where he met with Prime Minister Kyriakos Mitsotakis and visited the Crisis Centre of the Greek Civil Protection to be briefed along with the Minister for the Protection of Citizens Michalis Chrysochoidis and oversee the operation of the rescEU assets.
The European satellite mapping system Copernicus is helping to provide damage assessment maps of the affected areas.
Background
The EU Civil Protection Mechanism strengthens cooperation between Member States/Participating States in the field of civil protection, with a view to improving prevention, preparedness and response to disasters. Through the Mechanism, the European Commission plays a key role in coordinating the response to disasters in Europe and beyond.
More information
Access the full news
Related video: EU Protects: How Europe came together to fight forest fires