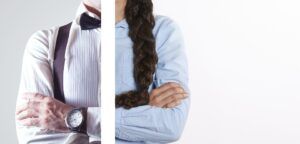 The restricted call for proposals will focus on the gender gaps over the life-cycle, looking at work-life balance for women and men, including through a better sharing of care.
The aim is to support Member States in raising awareness and tackling gender stereotypes with regard to roles in work and in private life, and in particular with regard to reconciliation issues (including the promotion of the uptake of family-related leaves by men), taking into account national specificities, complemented by EU broad common messages.
Description of the activities
Whereas several measures and initiatives are listed, it is not requested to include all of them in a single project. Projects with a strong focus are very much valued.
Activities may consist of any of the following:
activities tackling negative attitudes and gender stereotypes with regard to care;
awareness-raising, education and empowerment activities; in particular, at individual and company level, awareness-raising activities on behaviours of men and women, their superiors and colleagues, concerning the combination of work and private care, attitudes towards certain working patterns by men and women as well as work-life balance friendly workplace practices;
exchange of good practice, mutual learning, seminars; in particular, activities promoting good practice examples of companies who address work-life balance for all workers in a comprehensive strategy, including innovative workplace practices in terms of space/time, adapted to different time needs of workers over the life course;
capacity-building and training activities for company actors and authorities.
Activities must take place in countries participating to the REC Programme to be eligible for funding.
Duration of the projects
The initial duration of the projects should not exceed 24 months. No grant may be awarded retrospectively for actions already completed. A grant may be awarded for an action which has already begun only where the applicant can demonstrate the need to start the action before the grant agreement is signed. In such cases, costs eligible for financing may not have been incurred prior to the date of submission of the grant application.
Dead line
June 13en 2019
For more information