The Prize for Women Innovators recognises the role of women in bringing about game-changing innovations to market honouring the outstanding achievements of women running innovative companies.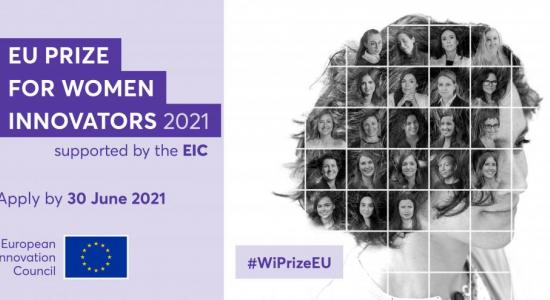 The European Commission will award up to four women innovators in total (three women and one young woman innovator, so-called 'rising innovator') who have created the largest impact on the innovation ecosystem by transforming ideas into new and advanced products and/or services for the benefit and wealth of the European citizens.
Eligibility
The contestant must be a woman.
For the Rising Innovator Award, she must be aged 30 or younger at the start of the call year.
The contestant must be a resident of an EU Member State or a country associated to Horizon Europe.
The contestant must be the founder or co-founder of an existing and active innovative company registered at least two years before the submission deadline.
Please note, however, that special rules may apply for entities from certain countries.
Award Criteria
Breakthrough Innovation;
Impact;
Inspiration.
Prizes
Three prizes of EUR 100,000 each for the Women Innovators category and EUR 50,000 for the Rising Innovator category will be awarded.
Deadline
30 June 2021, 17:00 CET.
More information