Vacant position, full professor of Business Administration with specialization in Entrepreneurship at Umeå School of Business, Economics, and Statistics at Umeå University (USBE). The position includes research and teaching in the field of entrepreneurship.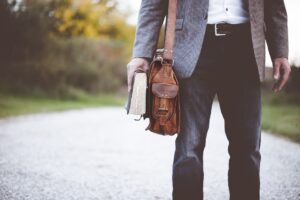 As an internationally respected, nationally influential, and regionally rooted part of Umeå University, Umeå School of Business, Economics, and Statistics contributes to societal development through education and research of a high international standard.
Organisation
Umeå University
Research Field
Economy
Deadline
20 February 2020
Location
Sweden
Responsabilities
Responsibilities of this position include conducting and initiating research, publishing in leading academic journals, planning for research projects and actively working with applications for external research financing. Responsibilities also include informing about the department's research activities and contribute to a strong research environment where doctoral students, employees, and students can develop.
Requirements
The applicant should have competence in entrepreneurship research in one or several of the following areas: business development, start-ups, small businesses, entrepreneurial processes, entrepreneurial growth, organizational entrepreneurship, social, and sustainable entrepreneurship, international entrepreneurship, and research on innovations and innovation processes.
To be eligible for the position as a professor the candidate must have shown academic and teaching skills according to Chapter 4, Section 3 of the Swedish Higher Education Ordinance and the Appointments Procedure for teachers at Umeå University.
A candidate must be able to display both research and teaching competence within the field of entrepreneurship.
More Information