Description
The Department of Business Administration invites applications for a postdoctoral researcher position in Accounting.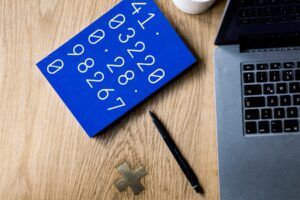 The goal of the position is to undertake original research and assist in applying research funding applications. The selected candidate will work closely with Professor Istemi Demirag in the Business Administration Department at Tal Tech who is a leading international expert in the field of Public –Private Partnerships and Hybrid organizational forms in the above research themes.
Application Instructions
an application/cover letter;
documents proving that the candidate holds the required academic degree (PhD or an equivalent qualification) and has acquired the required education;
a curriculum vitae and a list of publications;
an assessment of the academic activity undertaken so far and the competencies required for work;
other documents considered important by the applicant.
Requirements
Previous background in accounting, sociology, applied psychology or organizational behaviour is desirable but any other related discipline would also be considered. The position is suitable to someone with qualitative research skills and research methods in social science with an ability to assist completing research funding applications, conduct interviews with senior managers in the private and public sectors in Estonia, analyze narrative data and write up case studies. The PhD degree should be obtained no later than 5 years ago. Language skills required for the position: English (excellent).
Organisation
Tallinn University of Technology
Research Field
Economics
 › 
Business economics
Estonia › Tallinn
Deadline
21 March 2021
More information