Description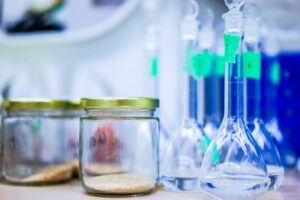 Two postdoctoral positions with Professor Amy Shen are available in the Micro/Bio/Nanofluidics Unit at OIST in Okinawa, Japan.The successful candidate will join a very active interdisciplinary group in microfluidics and biosensing. The candidate will work in one of the 2 interlinked areas in the group: (i) Microfluidics and Rheology, (i) Biosensing and point-of-care diagnostics. The position is initially for one year and can be extended to 1-2 additional year based on performance and mutual agreement.
Requirements
The candidate should have a Ph.D in Chemical/Mechanical/Electrical/Bioengineering, Physics, Analytical Chemistry, or a related discipline. Candidates with background in microfluidics, rheology, biosensing, 3D printing, micro/nanofabrications, basic electronic circuit design, optofluidics/lab-on-a-chip devices will be given top considerations.
Benefits
OIST offers a competitive salary, with additional benefits including health insurance, access to on-site childcare, support for relocation and a housing allowance.
Organisation
Okinawa Institute of Science and Technology Graduate University
Research Field
Engineering
 › 
Biomedical engineering
Engineering
 › 
Chemical engineering
Engineering
 › 
Electrical engineering
Engineering
 › 
Mechanical engineering
Japan › Okinawa, Onna Village
Deadline
01 April 2021
More information