Music can evoke memories, transporting us to another time and place.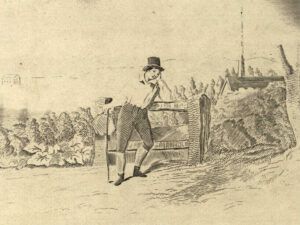 Migration and music are intrinsically linked, mirroring the movement of people from place to place and country to country. Musical styles have been influenced by migration, with communities telling their migration stories through music.
How folk music has reflected migration, introducing examples from Ireland, Greece and Portugal
Lament of the Irish emigrant
Emigration for economic, political and social reasons has been a part of Irish life throughout the 19th and 20th centuries. People left Ireland largely for other English-speaking countries such as United Kingdom, United States, Australia, Canada with smaller numbers settling in other countries like Argentina, India and European nations.
Some reference events in the country's turbulent history, such as The Great Famine and British rule; others are very personal, speaking of loved ones, childhood memories and the glorious Irish landscape.
Xenitia: Greeks abroad
As many Greeks migrated to seek their fortune in other countries, migration is a common theme in Greek folk songs also.
Songs dating to the period of the Ottoman rule contain lyrics full of melancholy, reflecting the deep sorrow and the great pain of the person who is leaving, and also of those that stay behind.
The protagonist of these songs is always a man, unfolding an often tragic tale: as most migrants were expected to never return, moving away was considered an equivalent to death. In many of these songs migrants are compared with migratory birds, vulnerable travellers.
Saudades: Portuguese longing
Musical genre fado has become famous as a symbol of Portugal.
From its origins in the early 1800s, fado music and lyrics have been associated with sadness, melancholia and remembering. The mournful music, often about the sea or the life of the poor, express feelings of nostalgia and longing. Emotions surrounding emigration are in keeping with these themes.
More information