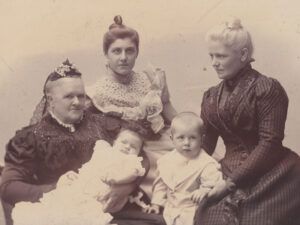 Throughout the world, the love, patience, dedication and commitment of mothers are honoured yearly on 'Mother's Day'. Many countries and cultures celebrate their mothers in the month of May, and treat the 'leading lady' of the family to a day of pampering, presents, festive food and extra doses of hugs. But did you know that 'Mother's Day' as we know it, is rooted in traditions going back as far as ancient times?
In Ancient Greece, a mother cult encompassing specific rituals and ceremonies was dedicated to Rhea – the Mother of the Gods. Phrygians, too, held a festival for their earth-mother equivalent, Cybele, while the Ancient-Indian Hindus revered the goddess Durga as the motherly power at the source of life and all creation with the Durga-puja festival.
In the Christian faith, Mary, mother of Jesus Christ, has been at the centre of worship practices for many centuries. In 1330 Spain started to worship the Immaculate Virgin and in 1854 Pope Pious IX declared the Immaculate Conception to be doctrine. In many countries still, the Feast of the Immaculate Conception is celebrated yearly on December 8.
Another precursor to Mother's Day is so-called 'Laetare', 'Refreshment Sunday' or 'Mothering Sunday': a Christian holiday celebrated in the UK halfway Lent. From the Middle Ages onward, it became customary to visit one's 'mother church' and one's parents on this very day.
The modern, secular concept of a 'Mother's Day' emerged in the United States in the late 19th century. In 1870, Philadelphia judge Julia Ward Howe issued a "Mother's Day Proclamation" asking mothers to unite in promoting world peace. Three years later, she campaigned for a "Mother's Peace Day" to become an annual event.
Whatever one might think of the concept of celebrating mothers once a year (instead of every single day) or of the feast of commerce that the holiday has turned into, there's much to be said for mothers deserving their very own, very special day. Because occasions like these create focus and time for reflection. They allow us to acknowledge and strengthen family ties. And most importantly: they are the ultimate stimulus for giving credit to those, who often fade into the background, always putting their loved ones first.
Further information