The Digital Fund of the European Documentation Centre of Almeria includes among its freely accessible online documentation, interviews with personalities from the business and academic spheres, national and international institutions, etc.
Its aim is to become an attractive and direct communication space, offering added value in the field of EU policies affecting European and Spanish institutions. The most significant interviews will be included in the newsletters published periodically by the CDE.
On this occasion Ana Fe Gil Serra, Director of the Almeria CDE, interviews Amós García Hueso, Director General of Andalusians Abroad in the Ministry of the Presidency of the Andalusian Regional Government. In addition to highlighting the strong involvement of Andalusia in the European project, during the interview he tells us about his current projects with the Andalusian communities, as well as the development of our province thanks to activities financed with European funds such as the Local Pact for Employment, or the PILA projects (Labour Insertion Project in Almeria) or Calmarr.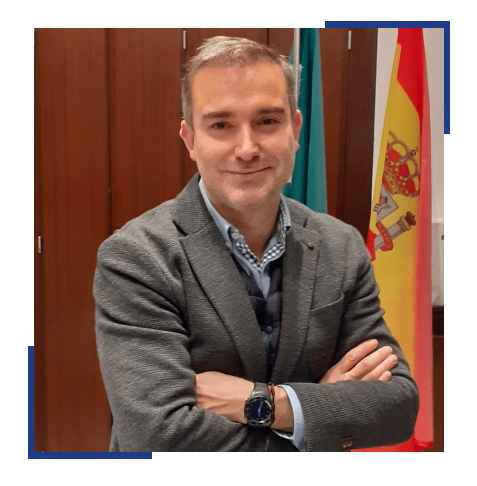 More information