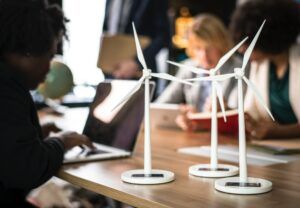 EU-funded researchers under a spanish project have developed a cloud-based platform to reduce energy use in buildings and battery energy storage systems to benefit end users and utility providers.
Climate change is driving Europe to transform its energy sector. As we transition from a fossil-based to a zero-carbon economy in the next few decades, we will use more renewable energy, and the electricity we generate won't come from a central plant. Instead, it will come from multiple, decentralised renewable energy sources that are near to load demands.
Launched in 2017, the project's focus is on electricity demand response, enhancing the operation of the distribution grid, energy storage and the smart integration of electric vehicles.
Developing smart buildings on the Isle of Wight
Results from one of the pilots conducted on the Isle of Wight, an island off the south coast of England, have provided greater insight into energy use and its impact on the environment. The pilot's purpose was to see if reducing demand and using less energy would affect loads in the island's commercial and industrial buildings. The pilot building chosen for this purpose was the Heights Leisure Centre.
Smarter grid solutions in Thessaloniki
Another of the project's pilots, this time based in Thessaloniki, Greece, is focusing on achieving better integration of new energy technologies and smarter collaboration between them and the existing electricity grid. To do this, battery energy storage systems have been installed in selected residential and commercial buildings in the city to investigate optimal deployment and operation for both consumers and utility providers. Details on the storage systems are provided in a study posted on the inteGRIDy website.
inteGRIDy (integrated Smart GRID Cross-Functional Solutions for Optimized Synergetic Energy Distribution, Utilization Storage Technologies) concludes in December 2020. Until then, it will continue in its efforts to optimise the operation of electric grids, promote the coordination of distributed energy resources and facilitate collaborative storage schemes for renewables.
For more information