The COVID-19 pandemic is evolving fast. Community transmission is currently ongoing throughout several countries in Europe and is expected to expand quickly in other countries in the coming days.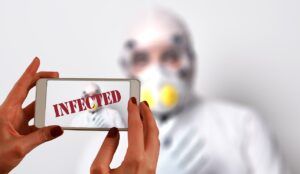 Covid-19 in risk groups
According to the current evidence, a severe form of the illness is more common among specific risk groups: the elderly and those with chronic underlying conditions.
There is limited scientific evidence on the severity of illness among pregnant women and initial data show that they experience similar clinical symptoms as non-pregnant adult patients with COVID-19; at the same time, specific steps to protect them during pregnancy can be taken.
ECDC has published four leaflets with key information on the disease, the means of preparations to be undertaken in their households and protection measures for their family and caregivers. A separate leaflet contains specific advice and rules on self-isolation or quarantine when presenting mild symptoms of COVID-19 or after exposure to the SARS-CoV-2 virus.
Campaign #EsteVirusLoParamosUnidos
In addition, the Ministry of Health (Government of Spain) has launched the campaign Este virus lo paramos unidos to encourage social distancing measures against the coronavirus. The main newspapers in the country and the digital versions have published a full-page campaign called #EsteVirusLoParamosUnidos.
The campaign disseminates information to stop the virus with phrases like these: "We'll stop it if you don't trust it"; "We'll stop it if you get the message that it's not going to be easy"; "We'll stop it every time you wash your hands"; "We'll stop it when you meet by video conference"; "We'll stop it if you stay home"; "we stop it if you travel alone when it's necessary"; "we stop it if you avoid crowded places"; "we stop it when you don't share false information"; "we stop it if you help and listen to our professionals"; "we stop it when you trust that we're going to get through this".
The campaign will also be broadcast on radio, television, press and internet during the next few days.
Stopping the coronavirus is everyone's responsibility. If you protect yourself, you protect others.