An informal meeting of EU defence ministers will be held in Zagreb on 4 and 5 March 2020, and will be organized by the Ministry of Defence.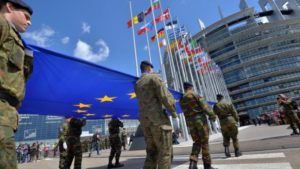 An informal meeting of EU defence ministers is a high-level meeting, where ministers have the opportunity to exchange views on the latest developments in the field of the EU Common Security and Defence Policy. It is expected that the topics in focus will be defence initiatives strengthening the European security and defence cooperation, the promotion of security and stability in the immediate neighbourhood, facing hybrid and cyber threats, and enhancing the EU-NATO cooperation.
The meeting is chaired by the High Representative of the Union for Foreign Affairs and Security Policy.
In addition to defence ministers of the EU Member States, the meeting is also attended by the Chairman of the EU Military Committee (EUMC), representatives of the General Secretariat of the Council (GSC), the Political Security Committee (PSC), the European Defence Agency (EDA), the Crisis Management and Planning Directorate (CMPD), and the EU Military Staff (EUMS). Depending on the topics, the meeting is attended by the NATO Secretary General and the UN Under-Secretary General for Peacekeeping Operations.
More Information