Europol is looking for a senior specialist in ICT project management. Europol is a well-established and recognized organization that became an EU agency in 2010.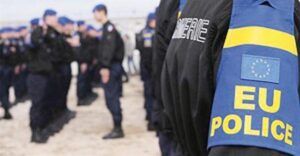 It is constantly looking for creative, self-reliant and energetic employees, who are up to the challenges involved in international crime-fighting, to work in its state-of-the-art headquarters in The Hague, the Netherlands.
Tasks
The selected candidate will be responsible for all aspects of the management of initiatives related to the design and implementation of ICT solutions.
The successful applicant will carry out the following duties:
• Coordinate the whole lifecycle of technical implementation initiatives in accordance with Europol programme and project governance standards and project management methodologies, both agile, planned, or a blend of the two; balance between delivery approaches for agile and traditionally planned initiatives as required and appropriate, specifically for mixed infrastructure/software development initiatives;
• Scope and plan new initiatives in coordination with all stakeholders, and produce all relevant documentation;
• Manage the required approval processes with the governance bodies of Europol, including the security accreditation process when applicable;
• Interact with all relevant resource managers to ensure that resources are available for the execution of the initiative; interact daily with scrum masters on agile software development initiatives or technical and security leads on planned initiatives;
• Handle the communication about the initiative to all internal and external stakeholders;
• Scope, plan, allocate and monitor all activities related to the technical implementation of the initiative;
• Identify and proactively address all dependencies, issues and risks affecting the initiative;
• Regularly report on status of assigned technical implementation initiatives according to the defined procedures;
• Drive procurement procedures for equipment and services in the scope of the initiative, in accordance with the Europol procurement rules, and liaising with all corporate functions concerned;
• Manage the budget available to the initiative and undertake the necessary financial procedures, including reporting;
• Coordinate the work of fellow project managers if and when needed, assigning tasks and monitoring progress and quality of work and ensuring alignment with organisational objectives;
• Take direct responsibility for the production of deliverables within scope of technical competence when appropriate;
• Perform any other related tasks as assigned by line management.
Dead line
02 September 2020, 23:59 Amsterdam Time Zone.
More information