Frontex is looking for highly motivated HR professionals of different backgrounds and origins who want to play an active role in a dynamic team in a multicultural organisation that is contributing to increased European safety. Frontex and its staff are committed to the values of Professionalism, Respect, Cooperation, Accountability and Care.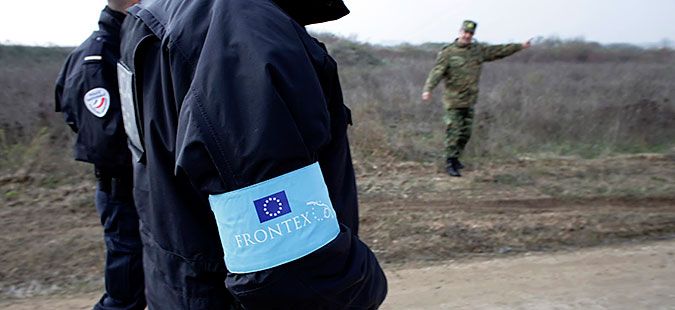 Responsabilities
You will be providing HR services (professional support in HR-related matters and/or planning, organization and execution of HR-related activities and projects) in one of the domains highlighted above.
What do they offer
The place of employment is Warsaw, Poland.
A 5 years' contract of employment to the selected candidates with a probationary period of nine months. The contract may be renewed.
Basic net salary for contract staff FGIV in Warsaw starts from 10,995 PLN (2,346 €) up to 14,852 PLN (3,169 €), depending on the years of relevant professional experience. The basic salary may be supplemented with household and expatriation allowances or other allowances depending on your personal situation.
Package of benefits also includes: Possibly the best medical insurance in the market, sickness insurance, a competitive EU pension scheme, 'flexi-time' where overtime can be taken back as time off, teleworking/hybrid working, leaves, reimbursements for sports and fitness club memberships, public transport card, language classes, assistance from the expatriate services team, tax advantages for expatriate staff provided by the Polish authorities, and a gradually expanding accredited European School in Warsaw.
Eligibility criteria
To be eligible, a candidate must:
Possess a level of education which corresponds to completed university studies of at least three years attested by a diploma;
Only qualifications that have been awarded in EU Member States or that are subject to the equivalence certificates issued by the authorities in the said EU Member States shall be taken into consideration.
Produce evidence of thorough knowledge of one of the languages of the European Union and of satisfactory knowledge of another language of the European Union to the extent necessary for the performance of the duties (Common European Framework of Reference for Languages: B2 level);
Be a citizen of one of the Member States of the European Union or the Schengen Associated Countries and enjoy full rights as its citizen;
Have fulfilled any obligations imposed on him/her by the laws of the country of citizenship concerning military service.
Deadline: 31 January 2024 
More information: Frontex