2022 was the second worst wildfire season in Europe and the first months of this year are following the same trajectory. We have already seen many winter and spring fires across the continent – from southern Ireland to the Balkan region. In response to this situation, the EU is scaling up its firefighting efforts with a bold new range of tools to keep Europeans safe this summer.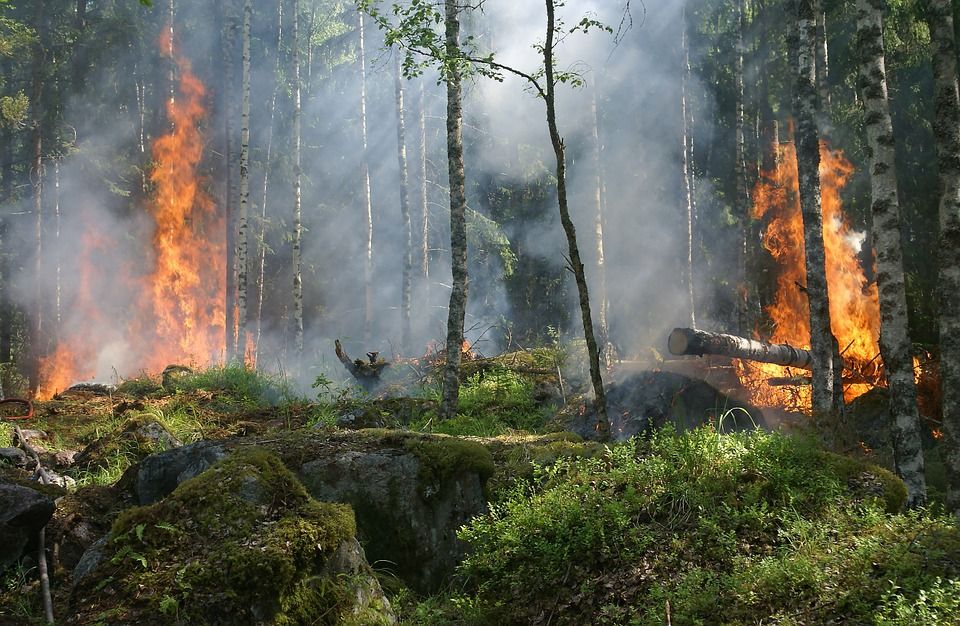 Wildfires pose a significant disaster risk across Europe and beyond. They damage ecosystems, destroy communities and devastate the lives of many Europeans.
With the reality of the climate crisis making natural hazards more frequent and intense, Europe must be prepared for longer and more challenging wildfire seasons in the coming years.
Here are 3 ways the EU is preparing for this year's wildfires season.
1. Building Europe's wildfire fighting capacity
When a wildfire starts, it is crucial that the national emergency services have the ability to deal with the blaze quickly and efficiently. But when a wildfire becomes too big for one country to deal with, it needs the resources and support of the EU.
That's why Europe is doubling the rescEU firefighting air fleet, meaning 28 planes and helicopters will be on hand this year to support national firefighters across the continent. This consists of:
10 medium amphibious aircraft
14 lighter aircraft
4 medium/heavy lift helicopters
This is alongside the resources ready to be mobilised from the European wildfire Pool, including:
4 medium amphibious aircraft
12 ground forest firefighting teams
2 assessment / advisory teams
These resources are complemented by ad-hoc offers from Member States under the EU Civil Protection Mechanism.
2. Prepositioning ground teams to fight fires as they start
In addition to an increased rescEU fleet, the EU facilitates and finances the prepositioning of firefighters and ground vehicles.
This summer the programme is being expanded to ensure more than 450 firefighters from 11 EU countries are already positioned in Greece, France and Portugal, ready to help local fire brigades if fires break out.
3. Launching new, dedicated wildfires support team
The EU is developing a wildfires support team within the Emergency Response Coordination Centre (ERCC) to deal with the new realities of longer, more dangerous wildfire seasons.
This new firefighting coordination cell will be dedicated to managing a coordinated response to wildfires across Europe and beyond: monitoring the situation, tracking equipment availability, and contributing to deployment.
This team will be staffed jointly by ERCC personnel and national scientific experts from Member States and participating states of the EU Civil Protection Mechanism. It will operate from June to September, the height of the wildfire season.
Building a safer future for Europe
These new resources all reinforce the science-based approach and cutting-edge abilities of the EU Civil Protection Mechanism, ensuring that Europe is prepared for the future.
But the EU's increased capacity is not just limited to firefighting. In February the EU adopted 5 European Disaster Resilience Goals, which will help communities to better anticipate and withstand future emergencies.
Furthermore, the Commission has introduced the Wildfire Peer Review Assessment Framework (Wildfire PRAF) as a tool to enhance wildfire risk management capacity and promote knowledge sharing among European nations.
More information: EU Civil Protection