On 8 May, the Leaders of the Group of Seven (G7), alongside Ukraine and the wider global community, commemorate the end of the Second World War in Europe and the liberation from fascism and the National Socialist reign of terror, which caused immeasurable destruction, unspeakable horrors and human suffering. We mourn the millions of victims and offer our respect, especially to all those who paid the ultimate price to defeat the National Socialist regime, including the western Allies and the Soviet Union.
Seventy-seven years later, President Putin and his regime now chose to invade Ukraine in an unprovoked war of aggression against a sovereign country. His actions bring shame on Russia and the historic sacrifices of its people. Through its invasion of and actions in Ukraine since 2014, Russia has violated the international rules-based order, particularly the UN Charter, conceived after the Second World War to spare successive generations from the scourge of war.
Yesterday, we were honoured to be joined by Ukraine's President Volodymyr Zelenskyy. We assured him of our full solidarity and support for Ukraine's courageous defence of its sovereignty and territorial integrity, and its fight for a peaceful, prosperous and democratic future within its internationally recognised borders, with the liberties and freedoms that so many of us enjoy today.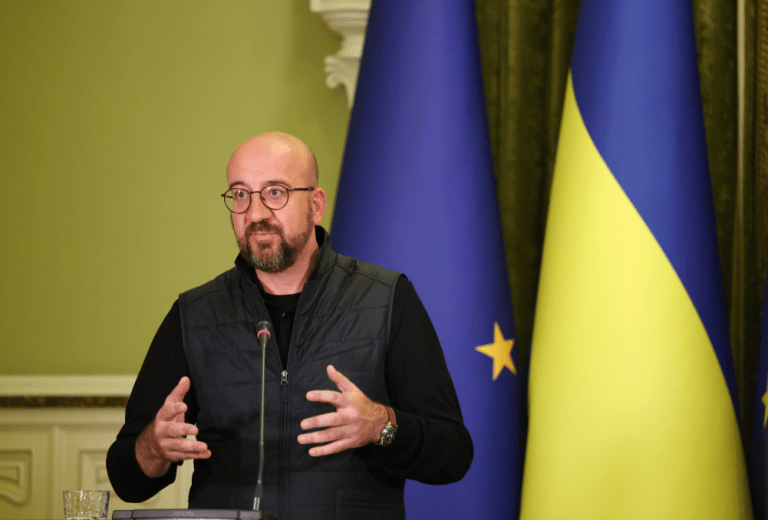 President Zelenskyy underlined the strong resolve of Ukraine to protect its sovereignty and territorial integrity. He stated that Ukraine's ultimate aim is to ensure full withdrawal of Russia's military forces and equipment from the entire territory of Ukraine and to secure its ability to protect itself in the future and thanked G7 members for their support. In this regard, Ukraine emphasised that it relies on its international partners, in particular on G7 members, in providing necessary assistance in the domain of defense capabilities, as well as with a view to ensuring a swift and effective recovery of Ukraine's economy and to securing its economic and energy security. Ukraine has entered into discussions with international partners on security mechanisms for a viable post-war peace settlement. Ukraine remains committed to working closely with G7 members to support Ukraine's macroeconomic stability in the face of the challenges posed by the full-scaled Russian invasion, massive destruction of critical infrastructure and disruption of traditional shipping routes for Ukrainian exports. President Zelenskyy noted his country's commitment to uphold our common democratic values and principles, including respect for human rights and the rule of law.
The G7, reassured President Zelenskyy of our continued readiness to undertake further commitments to help Ukraine secure its free and democratic future, such that Ukraine can defend itself now and deter future acts of aggression. To this end, we will pursue our ongoing military and defence assistance to the Ukrainian Armed Forces, continue supporting Ukraine in defending its networks against cyber incidents, and expand our cooperation, including on information security. We will continue to support Ukraine in increasing its economic and energy security.
More information: Press release – European Council