The list of finalists for the first ever annual EU organic awards has been announced, with a total of 24 entries from 11 different Member States shortlisted for awards.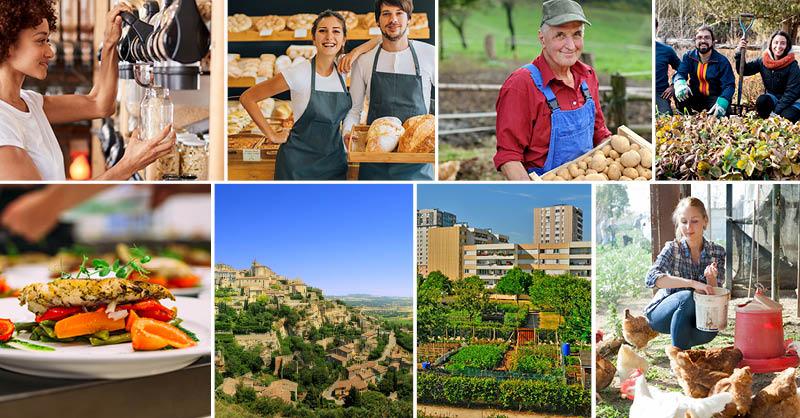 The finalists were chosen from a pool of over 200 submissions from 26 Member States that were submitted in recent months. The winners of the eight awards will be announced at the official awards ceremony in Brussels on 23 September, as one of a range of events and activities to mark the annual EU organic day.
The awards were launched as part of a commitment made in the Action Plan for the Development of Organic Production with the objective of recognising excellence all along in the organic food chain, from farmer to restaurant. They will seek to reward the best and most innovative organic actors who contribute to reducing agriculture's impact on the climate and environment, and whose actions will help realise the ambitions of the Farm to Fork and Biodiversity strategies.
The awards are jointly organised by the Commission, the European Economic and Social Committee, the European Committee of the Regions, COPA-COGECA and IFOAM Organics Europe. The jury for the awards consists of representatives from these organisations, as well as representatives from the European Parliament and the Council of the EU.
Entries were invited from any actor or institution along the organic value chain with an excellent, innovative, sustainable and replicable project contributing to greater accessibility and affordability of organic products in the EU. The jury selects the winners in each category by judging their projects against the horizontal award criteria.
The finalists in each category are as follows:
Best organic farmer (female)
Katharina Lichtmannsperger (VLG Obervetterbachgut) – Thalgau, Salzburg, Austria
Nazaret Mateos Álvarez (Entresetas) – Paredes de Nava, Palencia, Spain
Sara Vezza (Azienda Agricola Sara Vezza) – Localitá Castelletto, Monforte d'Alba, Piemonte,Italy
Best organic farmer (male)
Gianpaolo Mancini (Il Sentiero del Riccio) – Sicignano degli Alburni, Salerno, Campania, Italy
David Pejic (Zrno eko imanje) – Dubrava, Zagreb County, Croatia
Tom Kass (Kass-Haff S.àrl) – Rollingen, Luxembourg
Best organic region
Occitanie, France
Centre-Val de Loire, France
Comunitat Valenciana, Spain
Best organic city
Gemeinde Seeham am Obertrumer See, Salzburg, Austria
Municipality of Troyan, Bulgaria
Stadt Wien, Austria
Best organic bio-district
Associazione Bio-Distretto Cilento – Campania, Italy
Association Biovallée – Eurre, France
Centro Municipal Cultura e Desenvolvimento de Ihanha-a-Nova – Centro region, Portugal
Best organic SME
Gino Girolomoni Cooperativa Agricola – Isola del Piano, Pesaro and Urbino province, Italy
Goodvenience.bio GmbH – Magdala, Thuringia, Germany
Labonca Biohof GmbH – Burgau, Styria, Austria
Best organic retailer
Ecoveritas SA – Barcelona, Spain
La ferme à l'arbre de Liège – Lantin, Liège, Belgium
Bio MERCATO, seiVital GmbH – Kempten, Bavaria, Germany
Best organic restaurant
Trattino – Lyon, France
Lilla Bjers HB – Visby, Gotland Island, Sweden
Restaurant Luftburg (Kolariks Freizeitbetriebe GesmbH) – Kolarik im Prater – Wien, Austria
More information: European Commission – Press release