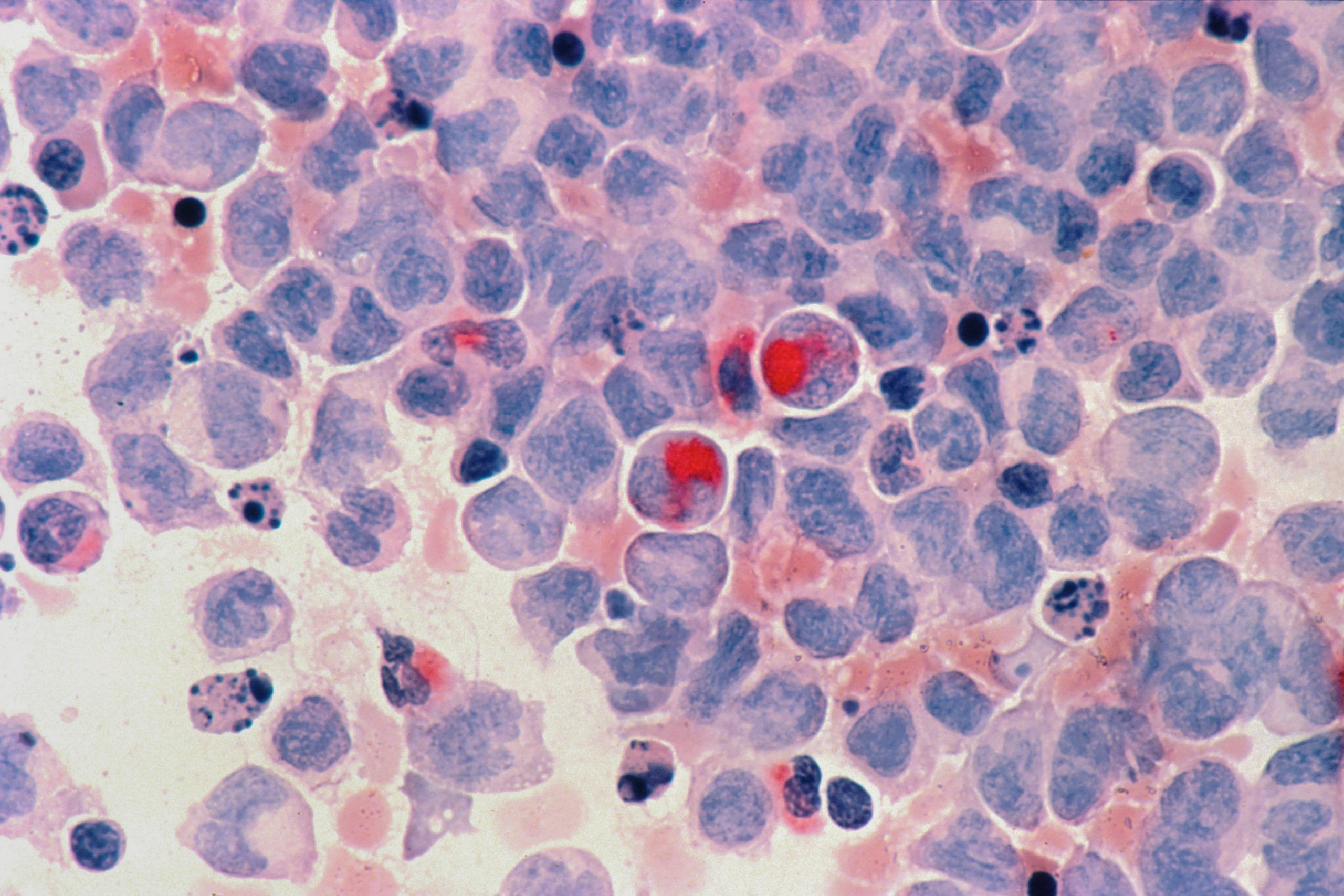 Since 2000, World Cancer Day has been celebrated on February 4 with the aim of raising awareness and promoting measures to combat this disease, which affects millions of people in the EU. Cancer research and innovation is one of the European Union's top health priorities.
No one is spared the possibility of cancer, regardless of age. So says Polish EEP MEP Janina Ochojska, who is being treated for breast cancer. "This is something that somehow connects Europe, because together we fight against something that affects us all. No one is excluded from this lottery."
The European Union recorded 1.4 million deaths caused by the disease and three million new diagnoses in 2018 alone. This makes cancer the second leading cause of death, after cardiovascular diseases. In many EU countries, it ranks number one for people aged 45-64. However, innovative treatments and better access to care mean that the life expectancy of many Europeans is lengthening after diagnosis.
On February 2, the President of the European Commission, Ursula von der Leyen, focused on breast cancer. Below is part of the President's speech:"In moving beyond the pandemic, we need to double down on prevention. So we are also announcing two new flagship actions.First, on cervical cancer. Today we are setting the goal to vaccinate ninety percent of girls in the EU by 2030 against human papilloma virus. And we will significantly increase the vaccination of boys. We will support Member States with funds from the EU4Health programme and other instruments.[…] The second flagship action is the Cancer Inequality Registry. Because in this fight it is not only stamina that counts, but also fairness. It will identify trends, disparities and inequalities between Member States and regions so that we can better target our support. It is just not right that a woman living in one corner of Europe has a far higher chance of getting cervical or breast cancer than if she lived elsewhere in Europe."
The forecasts of how this disease will evolve are as follows:
By 2035, the number of cancer cases could be doubled

An estimated 40% of the population will face cancer at some point in their lives

There are more than 200 types of cancer
EU measures to fight cancer
The EU is investing in various activities such as research projects, clinical trials and training programmes.
The EU also complements member states' efforts by:
making it easier to cooperate and share information
adopting legislation to address risk factors (such as tobacco, carcinogens or pesticides)
running awareness rising campaigns
Parliament's Special Committee on Beating Cancer started work in September 2020 and is looking at:
Measures for tobacco control, reducing obesity, alcohol use, air pollution etc.
How to support research where a common EU approach is needed
Ways to support non-profit clinical trials
How to facilitate the transparency of treatment prices to improve the affordability and accessibility
Source
Last 30th June, the Commission is launching the Knowledge Centre on Cancer, the first Flagship action delivered under Europe's Beating Cancer Plan. The Knowledge Centre is a new online platform to gather evidence and coordinate actions against the number one cause of death among under-65s in Europe. It will map the latest evidence on cancer, provide healthcare guidelines and quality assurance schemes, as well as monitor and project trends in cancer incidence and mortality across the EU. It is also a space where everyone invested in the fight against cancer can share best practices, collaborate, and coordinate to make the most of our collective knowledge and evidence-based science.
Commissioner for Health and Food Safety, Stella Kyriakides said: "The launch of the new Knowledge Centre on Cancer is the first Flagship action of Europe's Beating Cancer Plan. With greater knowledge, we can better understand, prevent and treat cancer. Research and innovation is the starting  point  for  a  new  approach  to  cancer  care  in  the  EU. Pooling and sharing the latest findings from cancer research, innovation and technologies, including on new personalised and digital solutions, is crucial to empower health and research authorities to better address cancer, and the Knowledge Centre will be at the centre of these actions."
What is the role of the Knowledge Centre?
The Knowledge Centre on Cancer is an independent knowledge broker providing evidence-based support to policies, while expanding the Commission's existing IT systems, gateways, portals, platforms and databases on cancer. It will:
Map and provide the latest evidence and statistics on cancer;
Monitor cancer trends so that the effectiveness of preventive strategies and screening programmes can be evaluated;
Provide European guidelines for cancer prevention, screening, diagnosis and care to improve cancer outcomes and reduce inequalities between EU regions;
Help shape policies for cancer prevention related to the environment and healthy lifestyles, including tobacco and alcohol control;
Identify research or policy gaps;
Provide a space to coordinate many cancer initiatives on one platform;
Help to reduce inequalities in cancer prevention and care across the EU.
Source
Más información
Breast cancer predisposition genes exposed
Europe strengthens patient involvement in cancer research