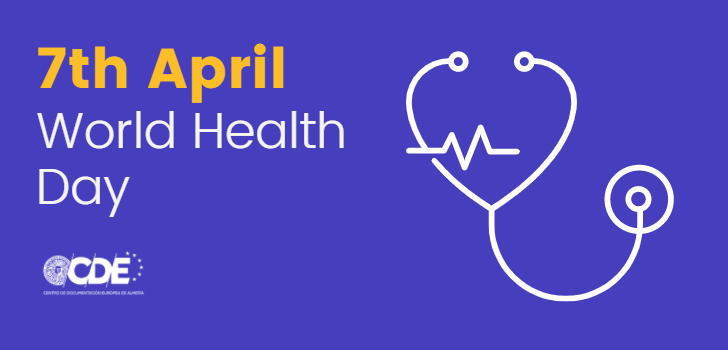 World Health Day, established in 1948 by the First World Health Assembly in honour of the founding of the World Health Organization (WHO), is celebrated today, 7 April. This year's theme for 2022 is "Our Planet, Our Health", in which the WHO, in addition to continuing to prioritise the importance of the COVID-19, will focus on diseases that continue to increase worldwide, such as asthma, cancer and various heart diseases.
In 2016, an estimated 1.2 million people died in the EU, which is equivalent to more than a quarter (25.8%) of the total number of deaths. However, in terms of healthy life years, the data reports that in 2019 women can reach 65.1 years and men 64.2 years within the EU, representing 77.5% and 81.8% of life expectancy. This depends mainly on whether a person is in good or poor health throughout their life as healthy life years focus on the quality of life spent in a healthy state, rather than the quantity of life.
Moreover, the consequences of the Russian war in Ukraine have not only caused untold suffering for the Ukrainian people. It is also affecting food supplies and threatening global food security. The extensive environmental damage, from the impact on nature and pollution from oil spills, to the leakage of dangerous chemicals from exploded and unexploded ordnance, will affect the health of Ukrainian citizens for decades to come.
For this reason, it is time to make a change. Clean air and water, a healthy planet, clean oceans, forests and food systems are not a luxury, they need to be cared for by everyone. The World Health Organisation estimates that more than 13 million deaths a year are due to preventable environmental causes, not after the climate crisis, which is the greatest health threat facing mankind. Temperature changes, environmental pollution and air pollution mean that more and more people are affected. Therefore, the climate crisis is also a health crisis, so it will be of vital importance that environmental changes are put in place so that they do not interfere with our health.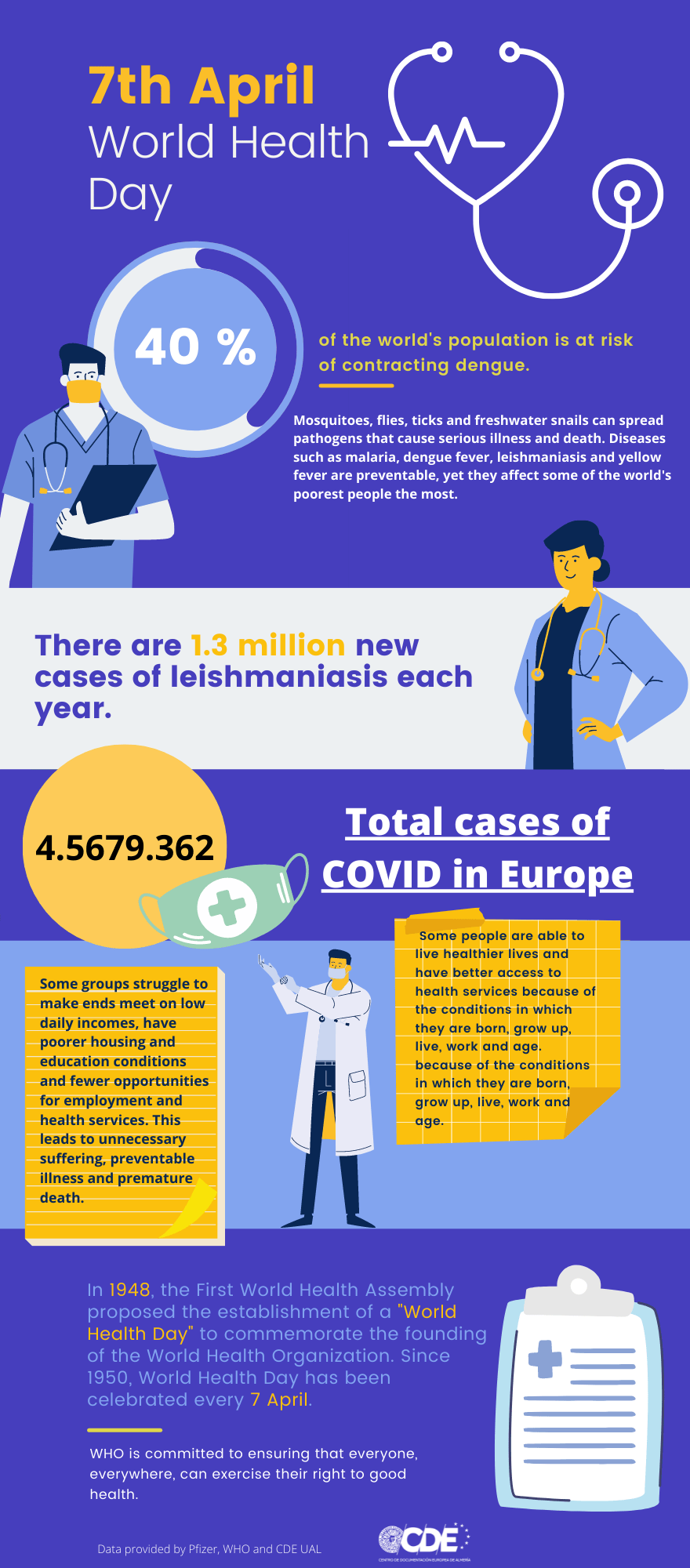 EU4Health 2021-2027
Finally, the European Union has drawn up an action plan called EU4Health 2021-2027 in which it will try to combat the health problems caused by COVID-19, whether in patients or medical equipment, by investing EUR 5.3 billion. This plan consists of four objectives, which are:
Improving and promoting health in the Union

disease prevention and health promotion
international health initiatives and cooperation

Addressing cross-border health threats

prevention, preparedness and response to cross-border health threats
supplementing national stockpiling of crisis-related essential commodities
create a pool of medical, health and support personnel

Enhance crisis-relevant medicines, health products and commodities

provide and ensure affordability of crisis-relevant medicines, health products and commodities

Strengthening health systems, their resilience and resource efficiency

strengthening health data, digital tools and services, digital transformation of healthcare
improving access to healthcare
developing and implementing EU health legislation and making evidence-based decisions
integrated work between national health systems
More information
European Parliament: Statement by Commissioners Stella Kyriakides and Virginijus Sinkevičius
World Health Organisation: World Health Day