At an extraordinary meeting of the Energy Council, EU ministers committed to reducing gas demand by 15% this winter, as a demonstration of solidarity. This reduction is voluntary but could become mandatory if a security of supply alert is triggered.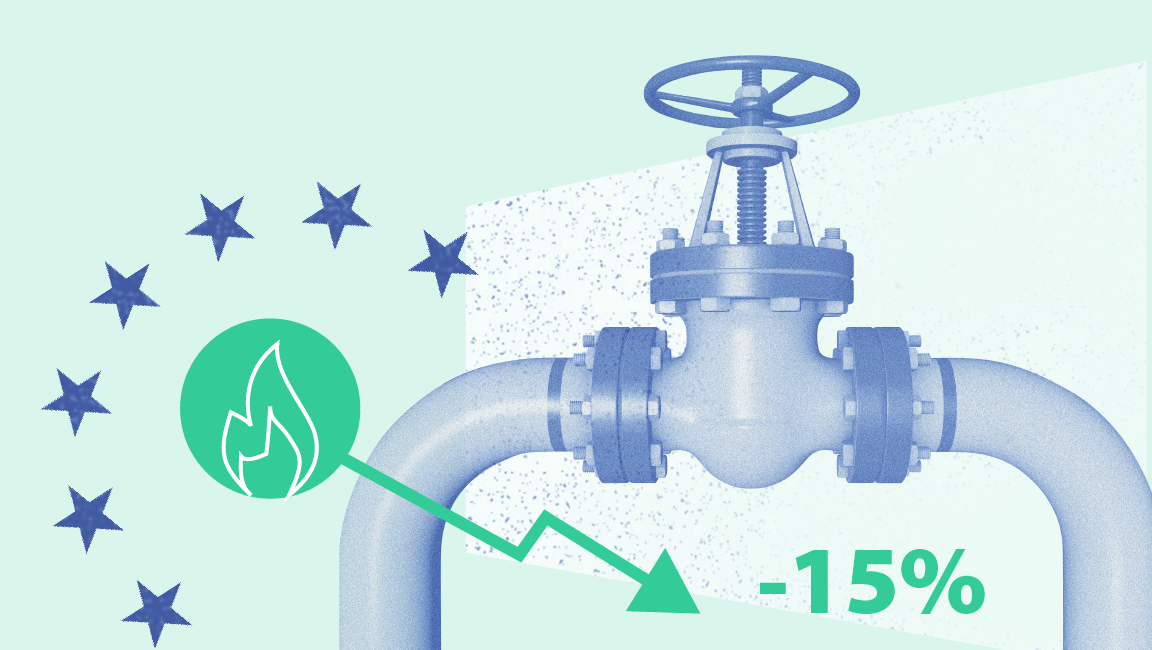 EU energy ministers reached a political agreement on a voluntary reduction of natural gas demand by 15% for this winter. The purpose of this Council regulation is to save gas in order to prepare for possible disruptions of gas supplies from Russia that is continuously using energy supplies as a weapon. The regulation foresees the possibility for the Council to trigger a 'Union Alert' on security of supply, in which case the gas demand reduction would become mandatory.
Ministers held an exchange of views on the energy situation in Europe in the context of Russia's war of aggression against Ukraine.
Ministers exchanged views also on their national measures and contingency plans, as well as on further short-term actions to strengthen EU's security of energy supply.
Ministers discussed how to stimulate a reduction of demand by protected customers (like households and critical entities) before winter in order to reduce the risk of gas shortage for critical customers who are not protected. They exchanged views on which measures, next to sharing energy savings best practices, should be prioritised to enhance energy security ahead of the next winter whilst ensuring stable energy supply to industry and citizens.
Ministers also discussed the initiatives of the 'Save gas for a safe winter' package presented by the Commission on 20 July, in particular how they intend to make use of the measures, to make sure available gas resources are shared among member states.
Under other business, Greece shared information concerning the power market design to decouple electricity prices from soaring natural gas prices.
After the meeting, ministers had an informal lunch with Ukrainian energy minister German Galushchenko to discuss the EU's energy cooperation with Ukraine.
At the meeting, the Council adopted without discussion the 'A-items' listed below.
More information: European Council – Press release