How does the EU contribute to assure energy security to its nearly 500 million citizens? And what happens if the security of that energy supply is threatened?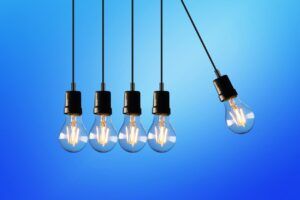 A key role is to encourage cross-border cooperation and inter-connections to make energy flow more smoothly across the whole of the EU. When there is no sun or wind to produce electricity, it is key for an EU country to be able to rely on imports from electricity produced in a neighbouring EU country.
To make the European energy system capable to deal with possible disruptions, the EU also promotes a great diversification of sources, for instance by having more sources of renewable energies and energy storage solutions, so that if one source fails, the other can compensate.
And if there is a crisis….?
Adequate risk preparedness and smooth cross-border cooperation to prevent, or managing, crisis are paramount so that Member States are both willing and able to work together in solidarity in the event of a shortage.
One of the recently adopted legislative tools the EU has at hand is the Regulation on risk preparedness in the electricity sector. This law was adopted in 2019 as part of the Clean energy for all Europeans package and requires that Member States work to identify all possible crisis scenarios at national and regional levels that could impact the electricity supply.
Protecting critical energy infrastructure has grown in importance over the past decades due to the high cascading impact that a destruction or a serious damage caused, for instance by a terrorist attack, could have.
Protecting this infrastructure is also increasingly important due to one of the biggest changes in our society: the digital transformation. Cybersecurity and digitalisation are two sides of the same coin. In the energy sector, digital technologies and the speedy transfer of data have improved accuracy and efficiency. It has also allowed those working in the area to more quickly identify and address any changes to the energy supply and demand. However, digitalisation creates new vulnerabilities in the energy sector.  In modern times ensuring the security of supply now also implies improving our resilience against any coordinated cyber-attack targeting Europe's energy infrastructure.
Covid-19 crisis
The huge disruption caused by COVID-19 has shone a light on our reliance on a robust energy system, vital to the secure supply of energy for our hospitals, industries producing medical equipment and other essential activities and for people, who are forced to remain at home.
So how secure is our energy supply? Simply put, there is currently no threat in terms of energy security and the European energy system has shown its resilience. Electricity, gas and oil can flow where it is needed, and in particular where it is needed the most. Thanks to the high degree of digitalisation, the security culture of the sector and a robust EU framework, energy operators already had well-elaborated business continuity plans or even pandemic plans.
In terms of immediate crisis management, Commission officials have been holding regular meetings with the national authorities and industries on gas, electricity, oil and nuclear sectors to exchange good practices between Member States, identify possible difficulties, take remedial actions, draw lessons to reinforce our preparedness to different scenarios and possible new crisis, and ultimately ensure the security of energy supply.
Where do we go from here?
After the crisis of COVID-19, energy security will remain an important issue at the heart of European energy policy and key for a more resilient society. As we emerge from the coronavirus crisis, the EU, and beyond, face a significant economic downturn, the scale of which is difficult to predict at this point.
Despite this uncertainty, EU leaders have underlined the importance of pressing on with our ambition of becoming climate-neutral by 2050 and this should influence the public and private investment decisions and new policy programmes that will follow in the coming months. This is also the opportunity to further improve energy security and the resilience of society.
More information