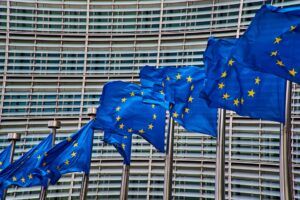 The von der Leyen Commission launches a new European Semester cycle, the first of its mandate. It presents an ambitious, rebooted growth strategy focused on promoting competitive sustainability to build an economy that works for people and the planet.
Political strategy
The Annual Sustainable Growth Strategy delivers on the vision set out in President Ursula von der Leyen's Political Guidelines. It sets out the economic and employment policy strategy for the EU, placing sustainability and social inclusion at the heart of the EU's economic policymaking, in line with the priorities enshrined in the European Green Deal, the Commission's new growth strategy.
The Annual Sustainable Growth Strategy encompasses four interrelated and mutually reinforcing dimensions to addresses long-term challenges. These dimensions should guide structural reforms, employment policies, investments and responsible fiscal policies across all Member States to deliver an economy that works for people and the planet. The four dimensions are:
  environmental sustainability;
  productivity gains;
  fairness; and
  macroeconomic stability.
Aims
It aims to ensure that Europe remains the home of the world's most advanced welfare systems, becomes the first climate-neutral continent and is a vibrant hub of innovation and competitive entrepreneurship. It will give Europe the tools to strive for more when it comes to social fairness and prosperity. More broadly, the sustainable growth strategy will help the EU and its Member States achieve the United Nations Sustainable Development Goals, which the Commission is integrating into the European Semester for the first time.
Focus
The European Semester will place a stronger focus on environmental sustainability by providing specific guidance to Member States on where structural reforms and investment towards a sustainable economic model are most needed. The policy guidance under the European Semester will also help to spur productivity gains: it will promote investment and structural reforms to foster research and innovation, improve access to finance, enhance the functioning of product and services markets, and remove bottlenecks in the business environment. Fairness should be safeguarded through the implementation of social policies to guarantee fair working conditions for all and to allow people to adapt to changing circumstances at a time of important transformations. Macroeconomic stability should be preserved by respecting the fiscal rules, while using the full flexibility built into them, addressing imbalances and completing Europe's Economic and Monetary Union (EMU).
Next steps
The European Council is invited to endorse the sustainable growth strategy presented today.
Member States should take account of the priorities identified by the Commission in its sustainable growth strategy in their national policies and strategies, as set out in their Stability or Convergence Programmes and their National Reform Programmes which they will submit next year.
President von der Leyen's Political Guidelines emphasised the importance of the European Parliament having a "louder voice" in economic governance. To this end, the Commission looks forward to engaging in a constructive dialogue with the Parliament on the contents of this package and each subsequent step in the European Semester cycle.
More information
The European Semester Autumn 2019 Package: Questions & Answers
The European Semester
President von der Leyen's Political Guidelines